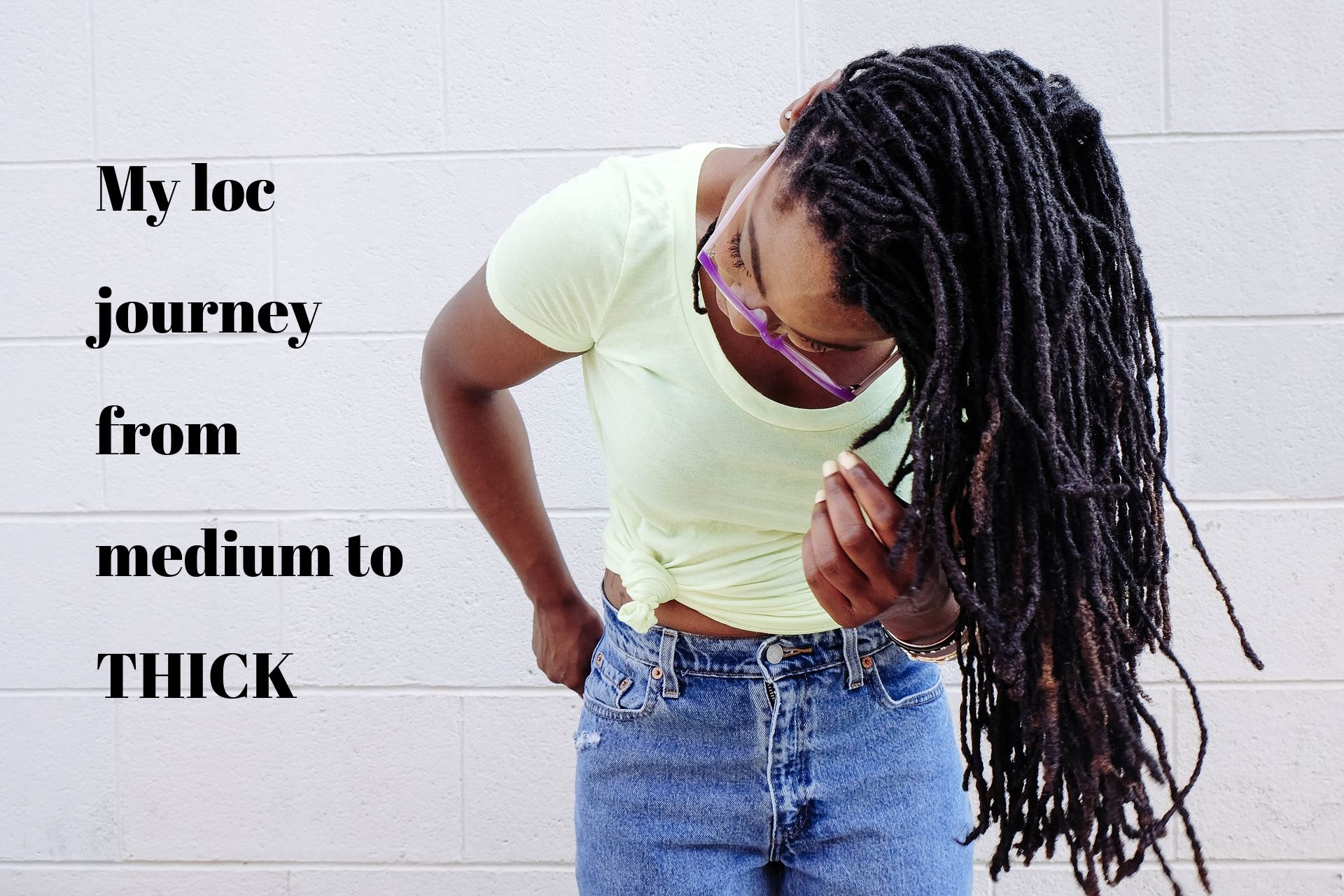 In total I have had locs for about roughly four years with three loc sets.
The reason why I decided to loc my hair is because I was tired of combing it and was in need of a style that was low maintenance. I knew locs was my destiny, so I thats exactly what I got.
When I first started the journey, I didnt think I would ever start two others, but as you learn your hair and needs this tends to happen.
Recently I began my unexpected third loc journey, so I thought it only fit to walk you through the last two as well.
First set - Interlocked
I had 54 with synthetic extensions using the interlocking method, and I kept this set for two years. My only issue with these locs were that because it was interlocked I didnt experience the thickness I was hoping for and the hair at the back of my head started to feel thin. However, I saw how much my hair grew in those two years. The plus side to having interlocked locs, is that I only needed to get them maintained every three months and they stayed quite neat. I didnt have to worry about unravelling, retwisting often, so I could let my hair be free.
Comb out was a breeze and about 4 months after, I decided to go a bit bigger, with 40.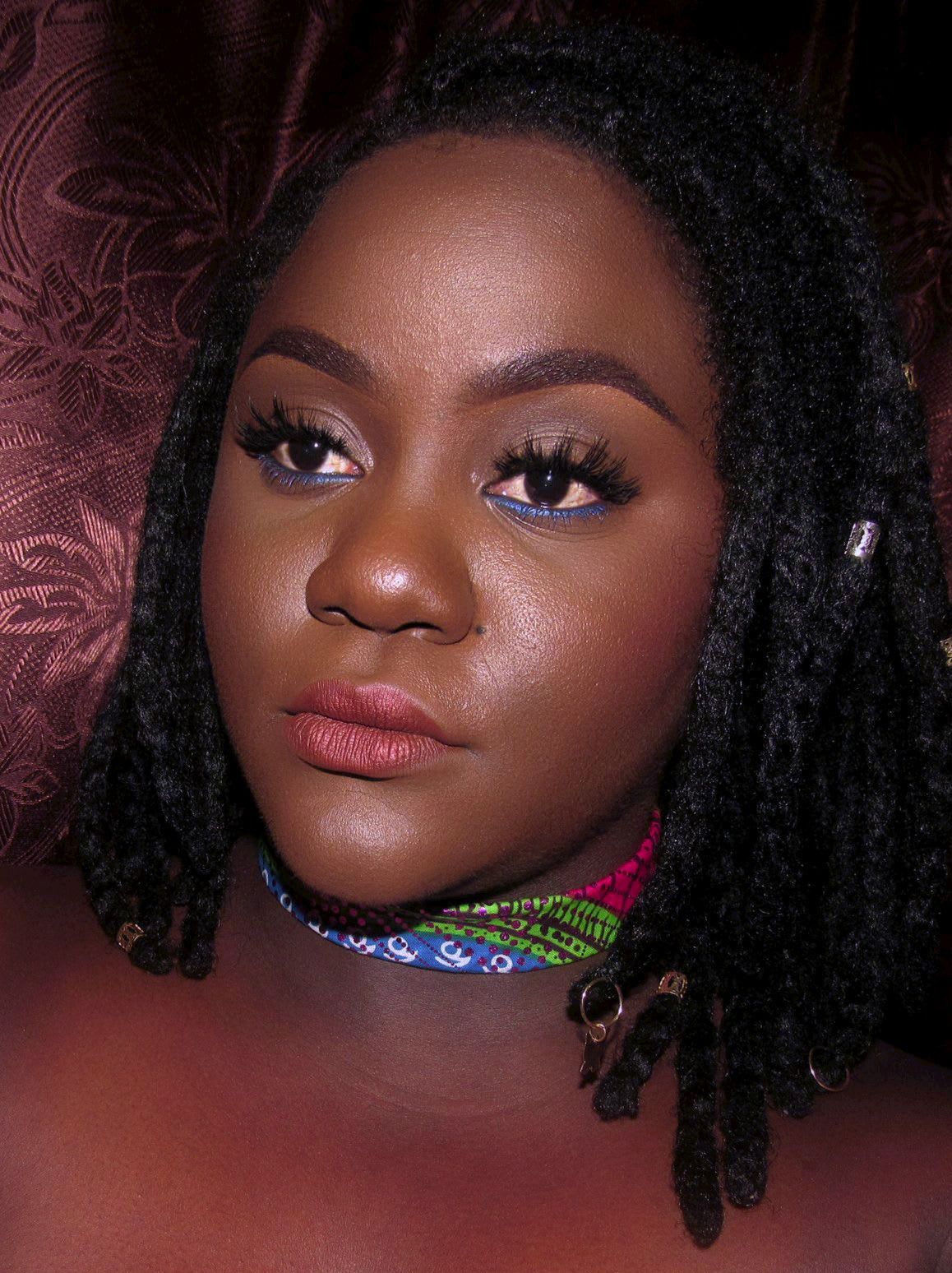 40
I loved the idea of 40 locs! Kinda big but not too big, but thick. These locs were done using the instant loc method with the crotect needle and about 4 inches of extensions. I went in with the intention of having just my natural hair instantloced but this was done since my natural hair length was very uneven. However, as time went on, my hair started growing away from the locs, due to lack of maintenace, and the loc sizing for the semi-free formed look wasnt working out.
As a result, some of the locs were holding on by a prayer. Coming down to the end of 2019, I stated getting really frustrated with it and comtemplated cutting my hair several times. I rarely wore my locs down and when I did, I curled it to hide the thiness.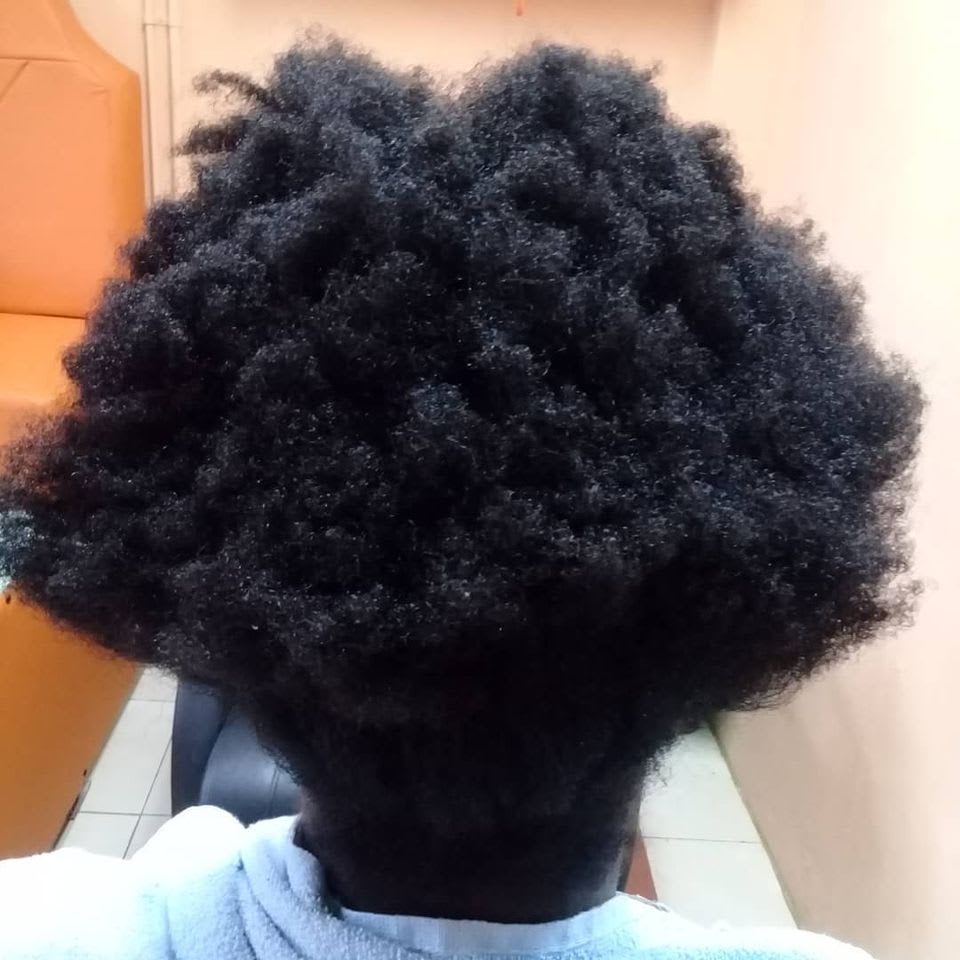 Dirty 30+1
After a few months of deliberation, I decided that I would replace the extensions I had from the previous set with ones that matched my hair type and redo at three rows at the back of my head. I anticipated it would take my loc count to 35 or so, but no no baby, my hair had other plans. In an upcoming review of the service I recieved during this set, all will be fully explained. In the mean time, the following is an excerpt from a post that my new loctician wrote about the repairs she had to complete:
"Locs were reduced from 40 locs to 31 locs as her hair density was different in certain parts of her head. This was done to ensure all locs had the same thickness.
I had to go in and repart her entire head and build a new foundation for her locs. This was done to ensure that her base would be thick enough to allow thick locs to form as her hair grows out as well as provide a good support for the Loc extensions. New extensions made from scratch."
Im definetly satisfied with the thickness of these locs. Eventually I would like to extend a little to the back for a layered look but baby steps lol!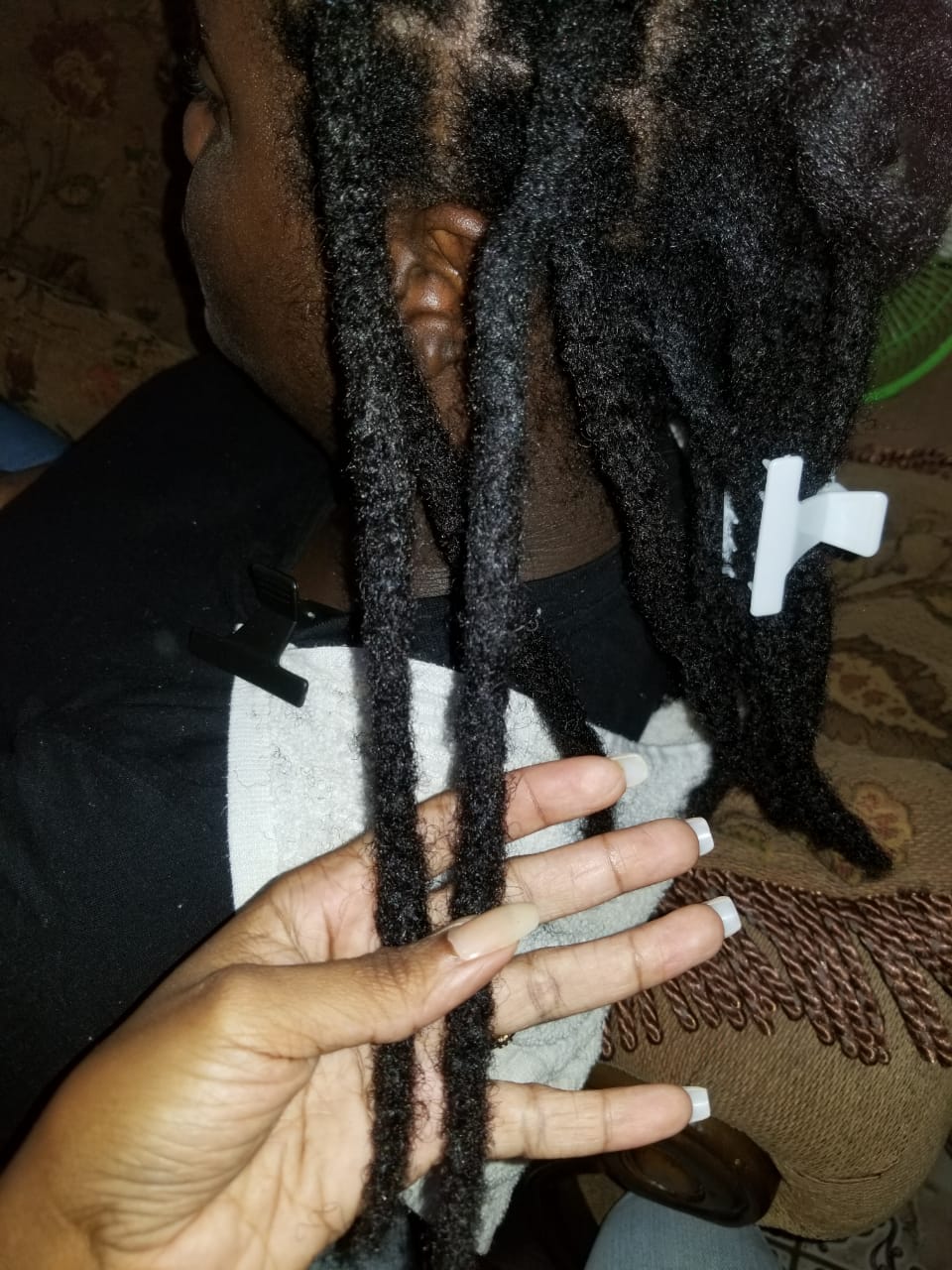 And that is final...
This set of locs will be my last.
Thats the same thing I said about my last set but I am very pleased with the size of the locs and I just want to enjoy the growth of my hair now.
If I were to ever part ways with locs again I will cut it all off and keep my hair low.
In a separate post I will share what products I use to take care of my hair. Follow me for more month to month updates on my locs.
Header photo: https://www.curlcentric.com/dreadlocks/