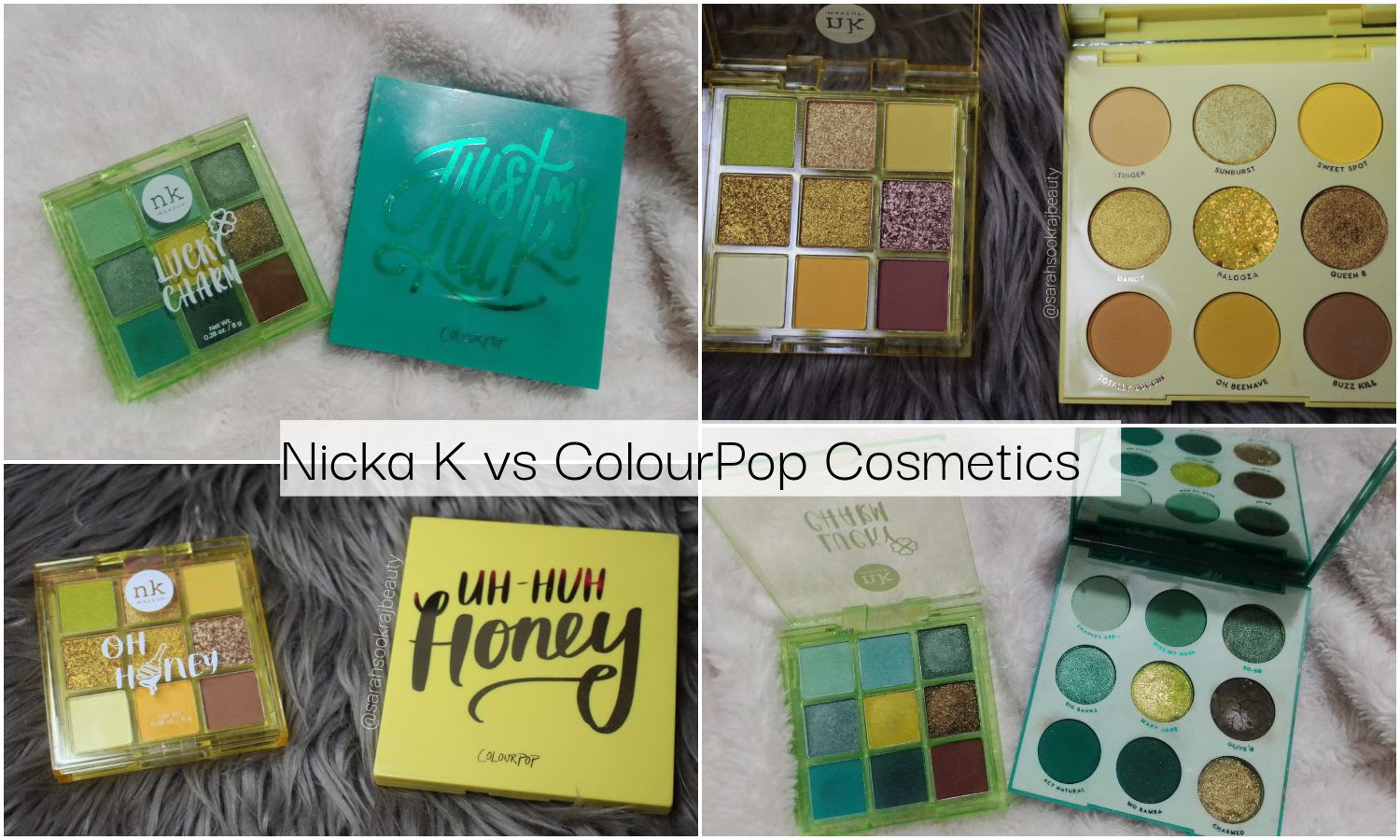 If I dont share budget friendly beauty products with you guys, Im not Shaina. A few months back affordable beauty brand Nicka K NY cosmetics posted to their Instagram (what I'd like to call a summer collection) a series of monochromatic palettes. I knew they would be good because I have used and recommended their previous nine square palette to everyone's aunty and granny.
They instantly reminded me of Huda Beauty's palettes but for a fraction of the cost!
A few weeks go Wonderful World got the palettes and they looked even more majestic in person! I bought the 'Oh Honey' palette which is a splendid dupe for the ColourPop 'Uh Huh Honey'. When I posted swatches, my good friend Sarah Sookraj told me that she had the ColourPop and the NK looks just like it! Of course I asked her if she wanted to collaborate on a look using the palettes we had, and here we are!
In the post, we are going to compare these palettes, evaluating the Nicka K (US$2.99) verses the ColourPop which (US$12.00), to see if we got a good deal or naaahh.
Lucky Charm VS Just my Luck | Shaina
Lucky Charm (NK) is a beautiful monochromatic green palette that has the packaging of Huda Beauty and the colour story of Colour Pop. My palette fell and when re-assembling, I mixed up the palette placement of 'Olive'u' and 'Charmed'.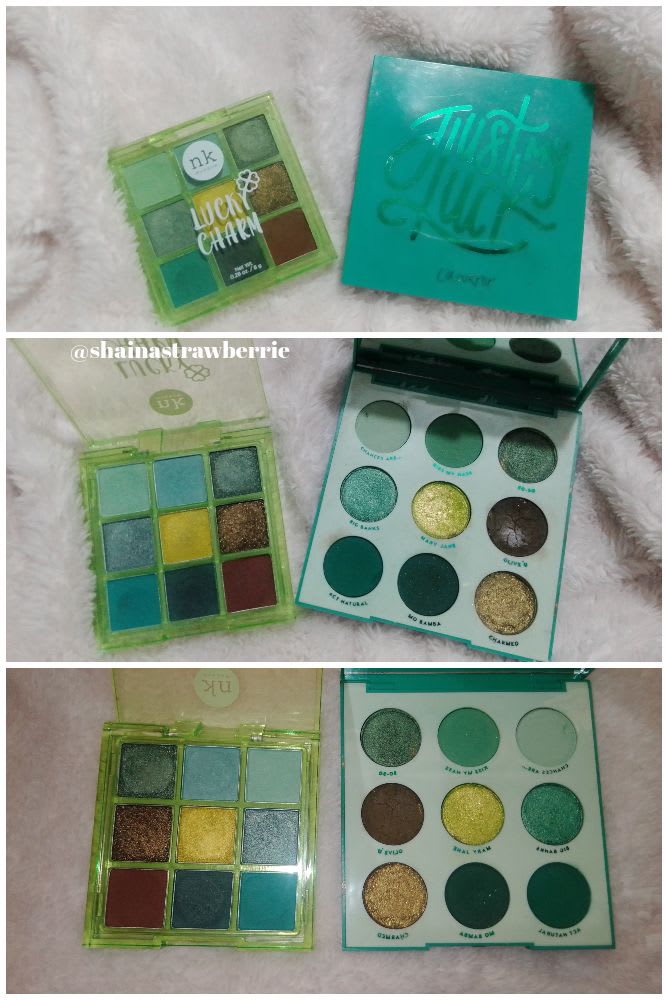 Pigmentation
The NK pigmentation is incredible for a $2.99 palette! The mattes are rich with some fall out but it blends well. I recommend using a sticky base, so that the pigments adhere better to the eyes. I give the shimmers a 3 out of 5, just because I think the formulation could have been better even for a cheaper palette. Im being a little picky about that because the shimmers and foils in the nine pan palettes mentioned above, are SUPER DOPE!
The coveted dark green shows up a bit lighter than the 'Mo Mamba'(CP), but to darken you can use the dark brown shade.
There is no doubt that the CP is more pigmented that the NK when it comes to the shimmer shades and that is where the CP wins.
At first look at the palette you see the the differences, but when swatched they look so alike!
Affordable green palettes are not common, so if you need greens, GET THIS PALETTE and keep your change!!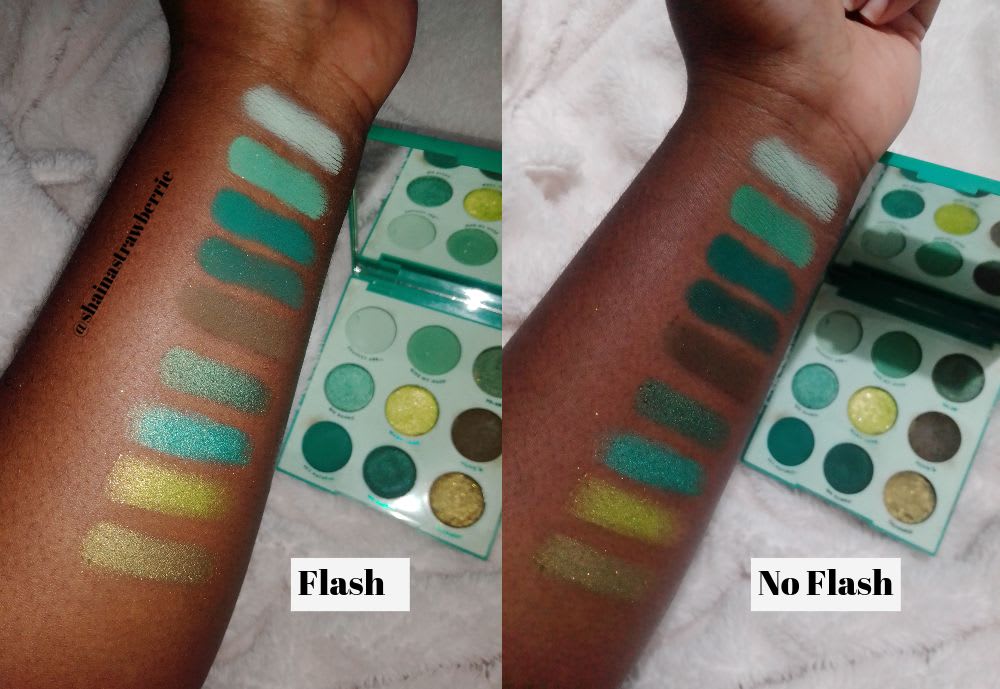 Create a look
To demonstrate how you can these two palettes to achieve the same look, I used these the mattes of this palette to create this look. Up close in person you can see the slight difference in pigment but if nothing was said you wouldn't know!
LEFT EYE: Nicka K
RIGHT EYE: ColourPop
Oh Honey VS Uh Huh Honey | Sarah
This palette is such a great yellow palette for the price! Good yellows arent easy to find in a cheap palette, but these are stunning!! To see how this look translates on dark skin, click HERE.
Pros
Price point is excellent as compared to similar palettes in this color range.
It's a great way to try the monochromatic color trends without breaking the bank.
Shadows are richly pigmented and have great color pay-off.
The metallic shadows are amazingly creamy, easily comparable to higher-end brands.
Smaller palette size makes it convenient and super portable for trips or to toss in your purse.
I actually prefer the color layout in this particular palette as compared to other brands in the same range. Makes it more use-able and practical for everyday looks.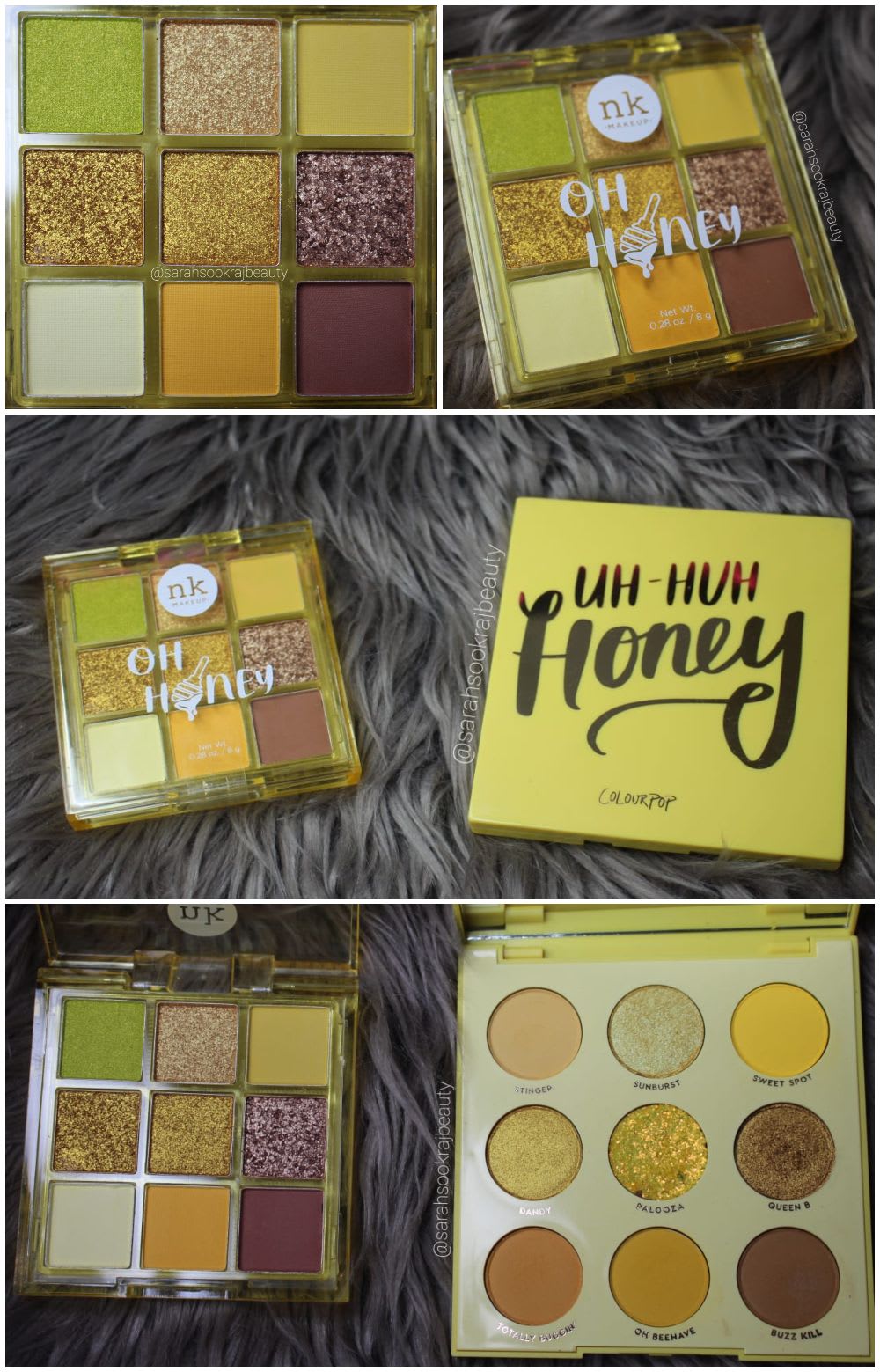 Cons:
Though pigmented, the shadows can be a bit powdery especially the mattes. This contributes to a decent amount of fallout (but that's normal for very soft shadows).
Needs a good tacky base so colors can perform at their best.
It definitely follows the current monochromatic trend and as such isn't a great stand-alone palette due to its limited range of color.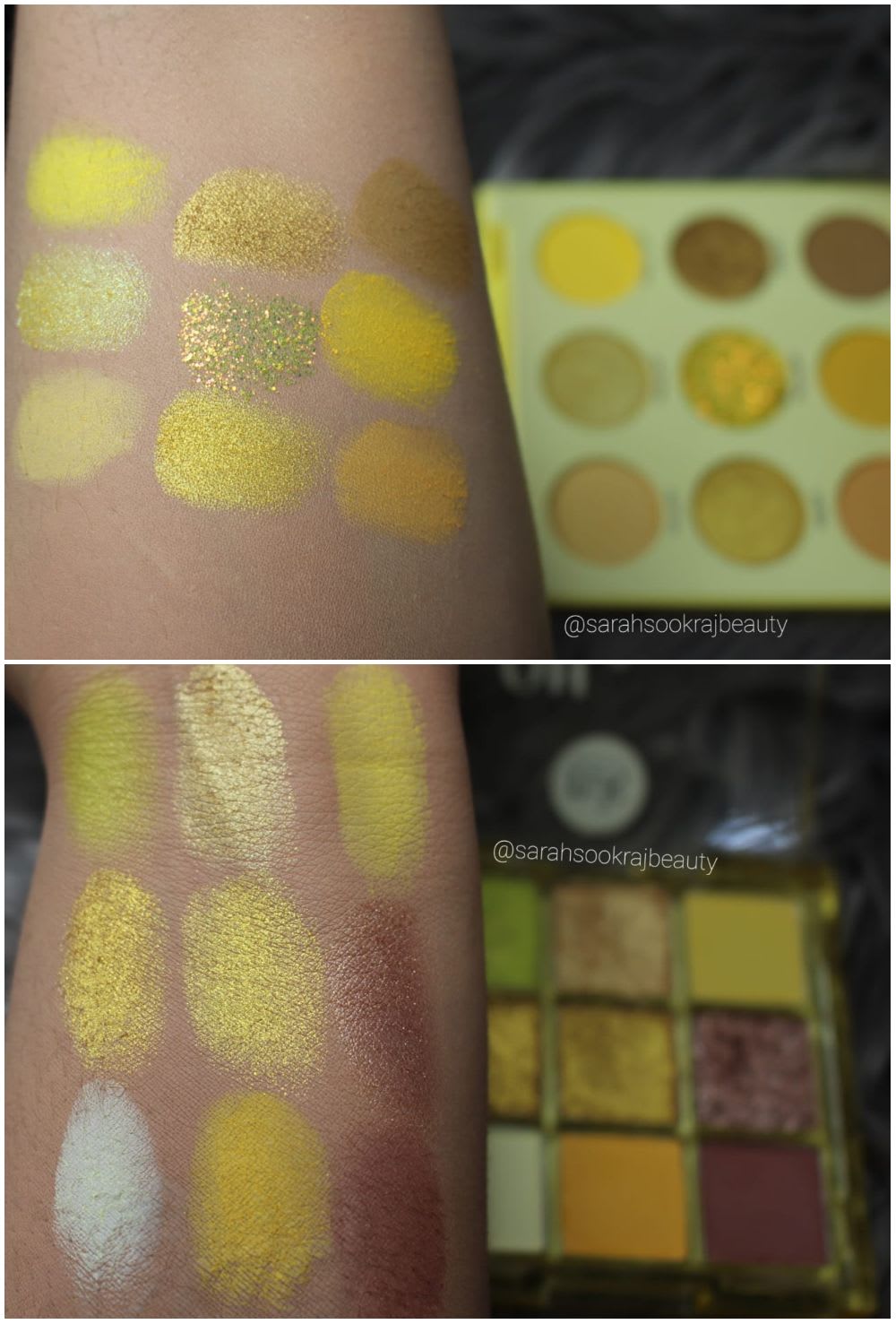 Create a look
Sarah created this gorgeous look using the NickaK Oh Honey palette, which can easily be replicated in the pricier verson from Colour Pop!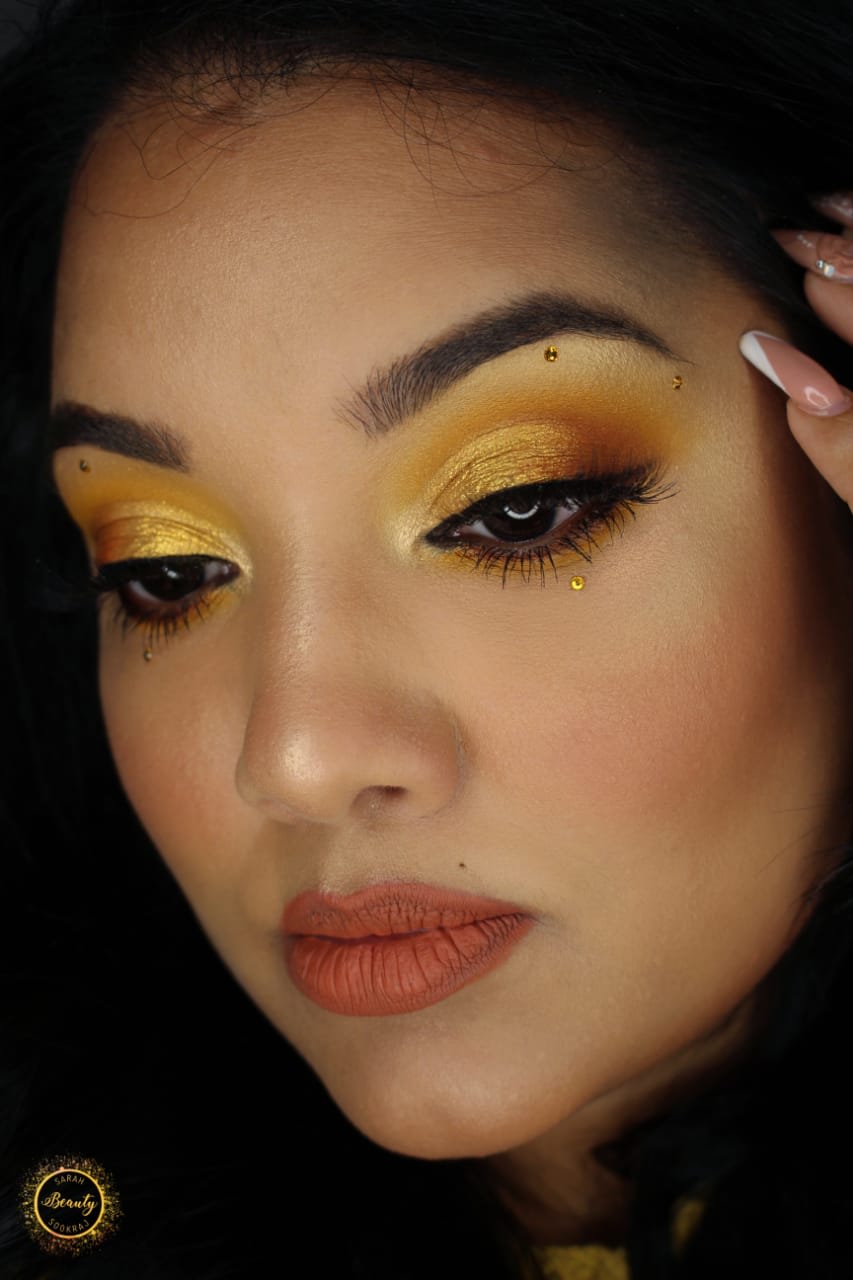 Deal or Damnation?
We think its a damn good deal!!!
The pigmentation and blend factor really blew us away with these palettes and considering they are so affordable, you really cant say no!
In these hard economic times you need a friend to share good bargains (wink lol).
If you get these palettes or the other monochromatic ones in the NK line, be sure to tag Sarah and I so we can share too! We would love to see your looks!