It's been a minute since Rihanna launched her makeup line, Fenty Beauty, and it has been causing quite a stir!
SHOOK? Hell yes!
WHY?
Because not many makeup brands produce foundation shades in such a wide variety on the first launch.
Let's take Maybelline Fit Me for example, they took FOREVER to release those darker shades (and yes Im mad!).
Some of these brands act like they will go to makeup purgatory if they create shades for women darker than tan. The market exist! We EXIST!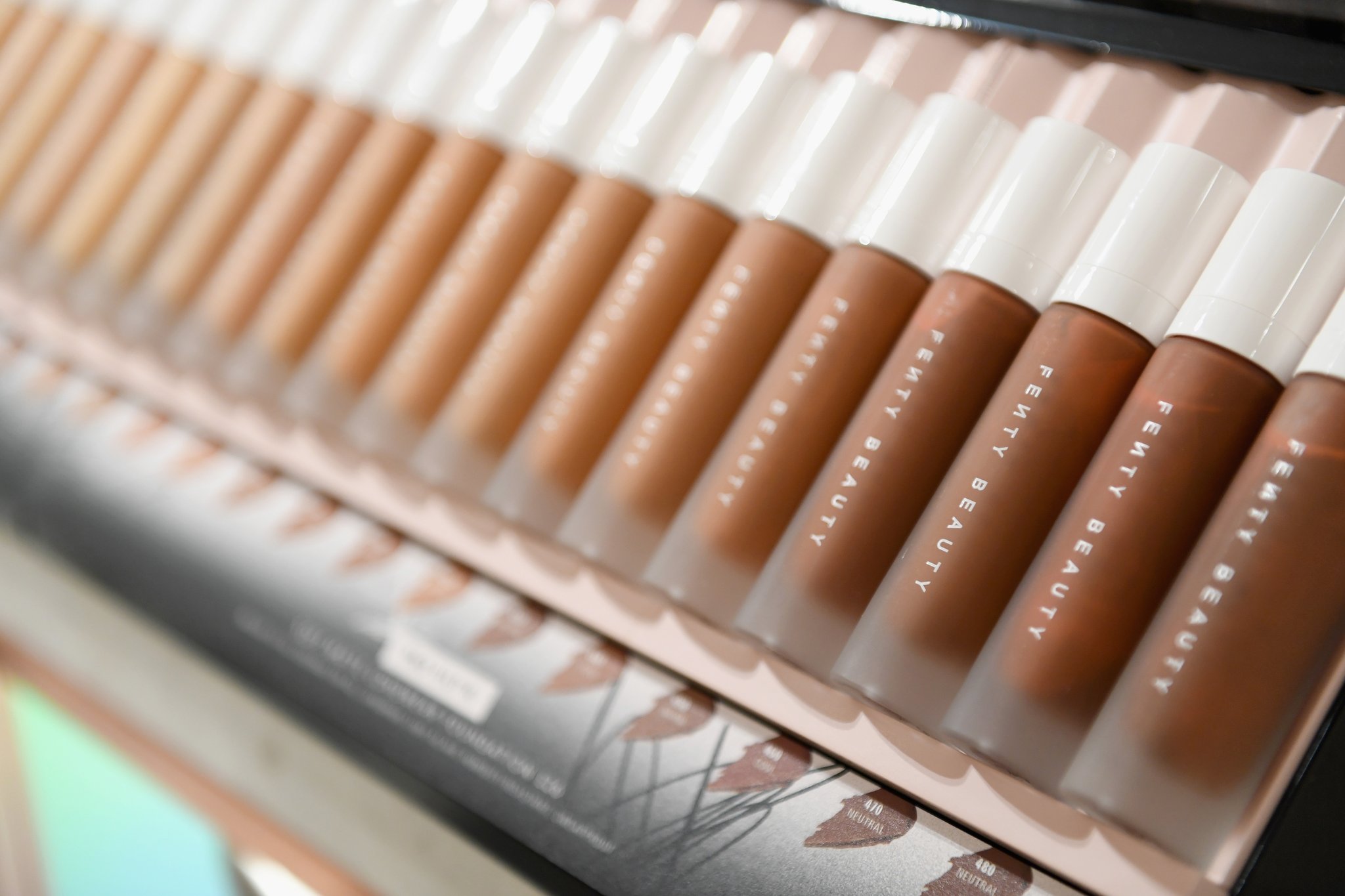 Photo Credit: Pop Sugar.com
I havent bought any Fenty products but I hope to do so in the future thanks to the oodles of positive reviews.
Im looking forward to compact and loose powders in her line up as well.
---
However...
There have been makeup brands with FOUNDATIONS MADE FOR US WOC/POC before Fenty!
Fashion Fair has been over looked for so many years! They been having foundations for women with Alek Wek's complexion since 1958!

Let's not forget Iman Cosmetics, founded by Somali fashion Model Iman in 1994. She was mixing up her own foundation shade because it was non existent for her, thus the brand was born. It comes in 4 formulations and 14 shades but hey, made for us melanin women right?
Currently there are makeup brands that carry a wide range of shades that ALL of us can comfortably get a match. Im not taking about the drugstore brands who forget our behinds and NOW decide they want to include us.
There is:
MAC

Cover Girl Queen Collection (thanks for trying?)

Ruby Kisses and Kiss (thank you Danessa Myricks!)

Danessa Myricks Beauty (my home girl!)

Anastasia Beverly Hills

Lancome

La Girl (Come through!)

Black Opal (Oily AF! Almost aint make the list tho!)

Absolute NY (I see you!)
These are just to name a very few. Oooh Ooooh!
Sour @$$ Makeup Forever.... ????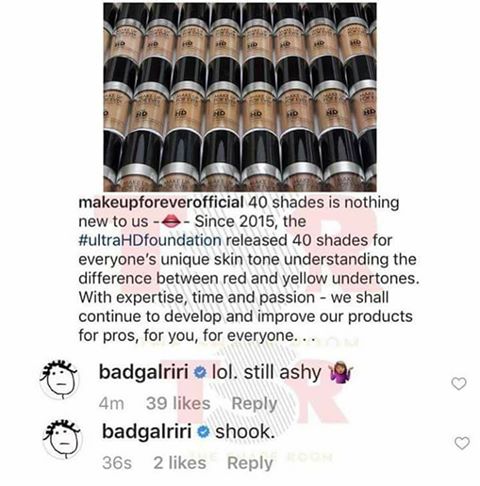 Whether you like her or you don't, she stepped on some toes, so watch out!
If you like my blog posts, please share and subscribe to my news letter so you dont miss out on new publications!