'Tis the season for festivities! It's also the season to get all dressed up as we gather to eat, drink and be merry.
Yet, speaking of dressing up, most of us are clear on what to wear to formal Christmas events but what about the casual, semi-casual and semi-formal ones? Selecting what to wear to your jam-packed list of Christmas parties can be quite puzzling so here's some help.
- Keisha Rodriguez of FashionModeTT
Casual Christmas Party
Work department parties as well as family get-togethers tend to fall within this category. The idea is to look impressive without being overdressed. It's the perfect opportunity for you to let your hair down while achieving these three C's:
Casual, Classy and Comfortable.
Little black dresses, blouses with statement sleeves, lace tops and full skirts all fall into this category. Once it's appropriate for the location, you can even opt for a uniform toned, slim-fit jeans with a top that carries elegant details.
Semi-casual Christmas Party
Semi-formal wear can be tricky. The challenge is downplaying your look to make it less formal whilst dressing up your look to make it less casual. Your best options are dresses and pantsuits. On the dress side of things, you should opt for knee length or longer fits. Even a side slit can work to add a sexy detail to your look. For pantsuits, go for dressier fits that are not skin-fitting but rather tailored. Airy, silk pantsuits are ideal options as well.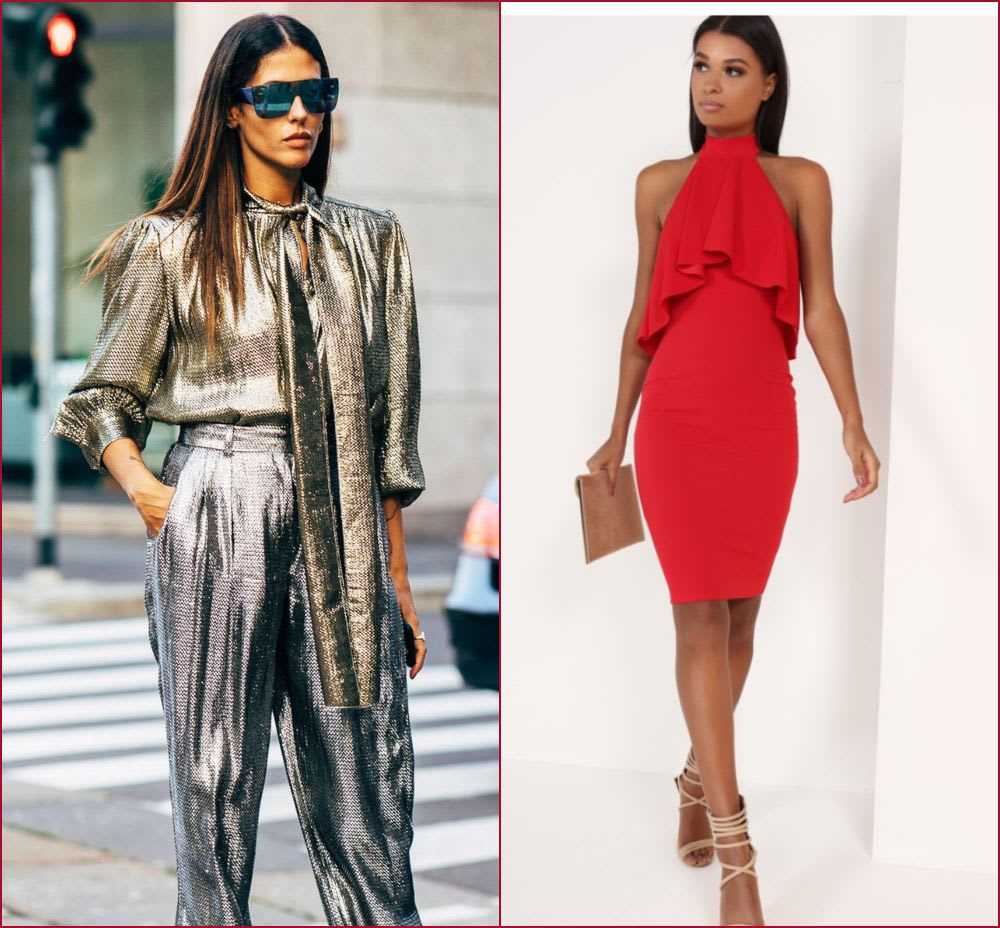 Semi-Formal Christmas Party
Here's your perfect opportunity to be feminine without being overdressed for the occasion. This is the perfect time for your outfit to say fancy. Swap the pants for skirts. Try a chic and simple dress with a playful twist, such as an off-the-shoulder design, unique material or embellishments. Then if you do however, choose to rock pants, go for a flowing, dressy option, paired with a more structured top.
Let's talk accessories!
The great thing about dressing for the season is that no matter your Christmas party status, you can interchange these basics to add the right amount of dazzle and flair to bring in the Christmas cheer: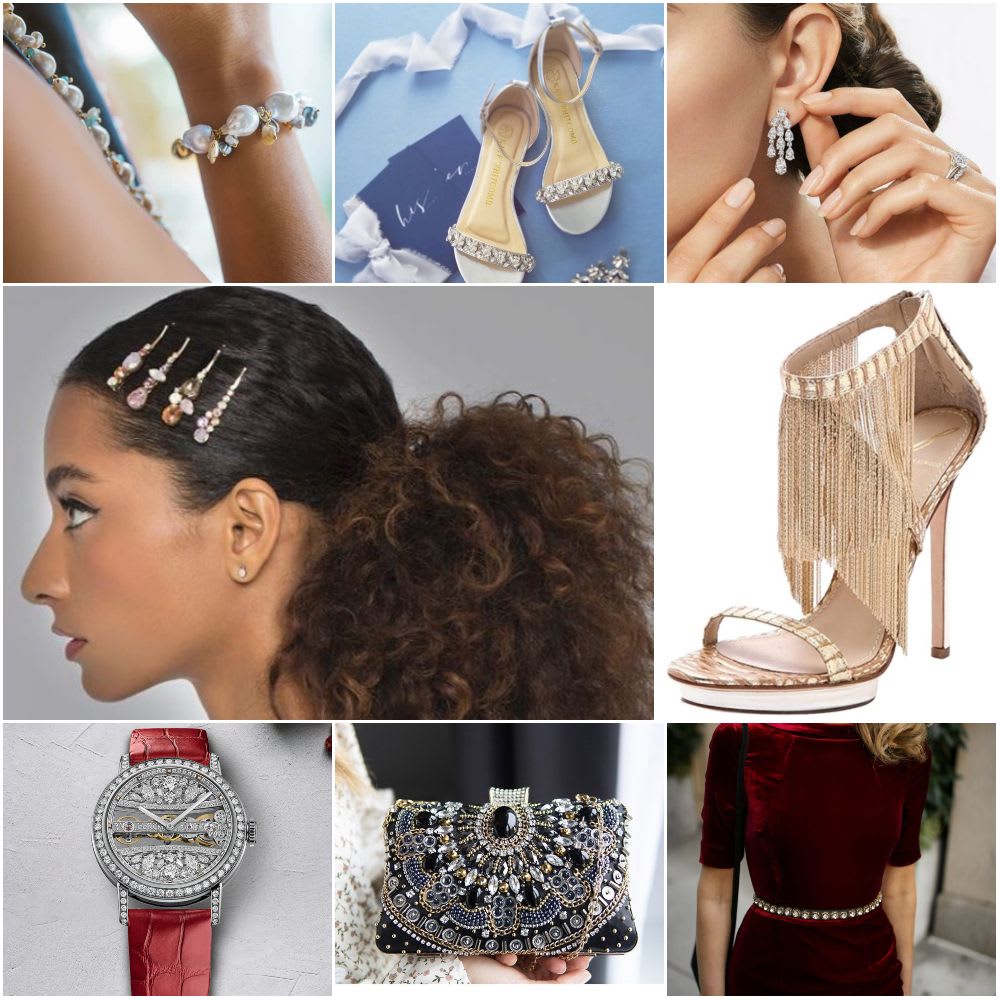 That's it ladies! I hope you plan your Holiday outfits with these tips in mind and shut down the whole party! Remember to comment below if my tips helped you out and follow my social media accounts for more of Fashion Mode TT!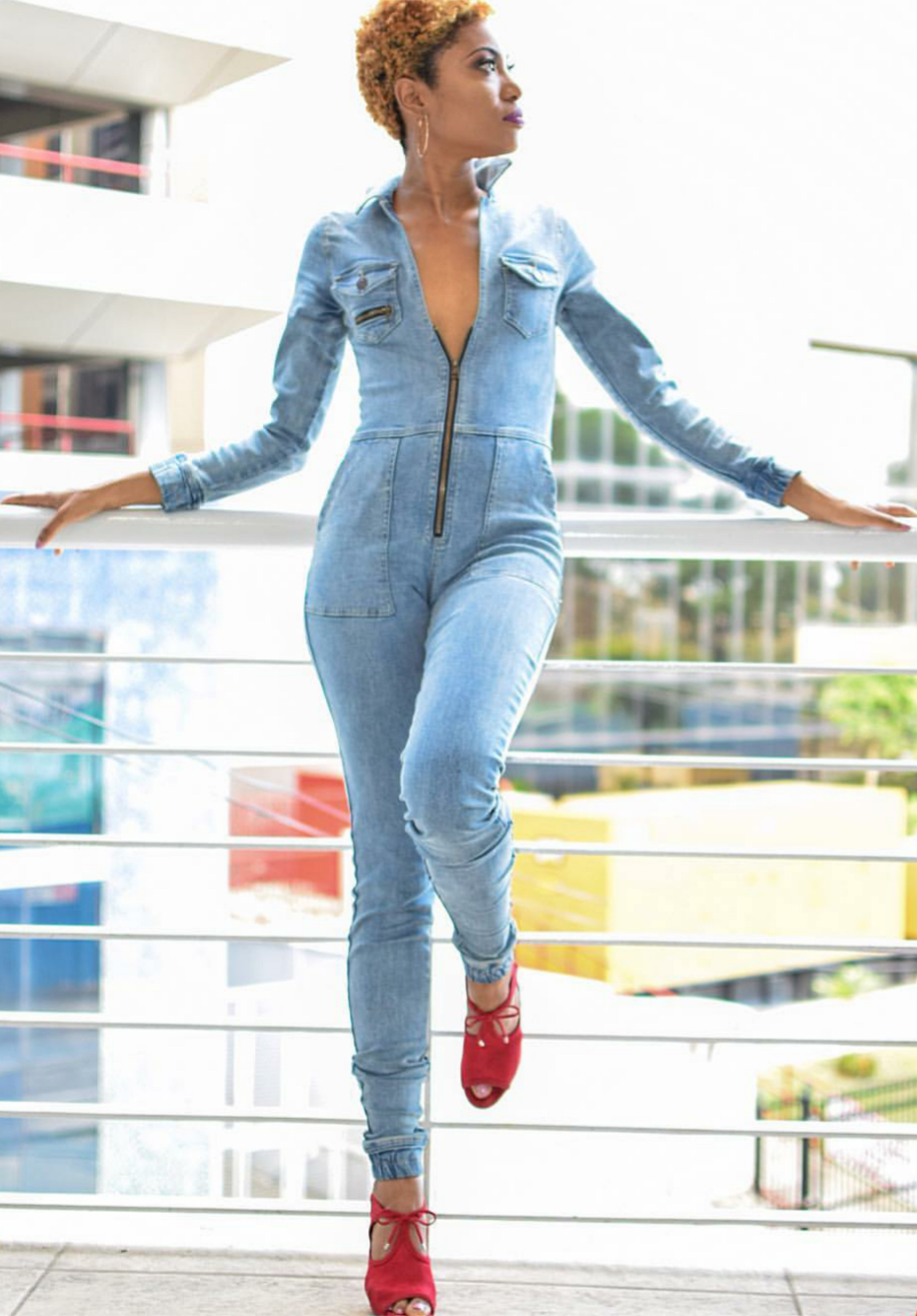 Keisha Rodriguez is the brainchild of Fashion Mode TT, a Style Consultancy Agency born here in Trinidad and Tobago. She is internationally certified by Parsons University in the area of Fashion Industry Essentials and also possesses a Banking and Finance degree from The University of the West Indies, Cave Hill Chapter. This powerful educational combo however, is just the tip when compared to Keisha's 10 years of experience in retail management and customer service. She thrills herself on all aspects of the fashion industry and has acquired major corporate clients, mainly through her brand ambassador styling and on-set costume designs. Her uniqueness however comes from her passion to educate and impart her knowledge of style to help others understand the importance of dressing to create a great first impression and how to be confident with their personal style. She continues to build her legacy through Fashion Mode TT with the understanding of self-discovery through style.