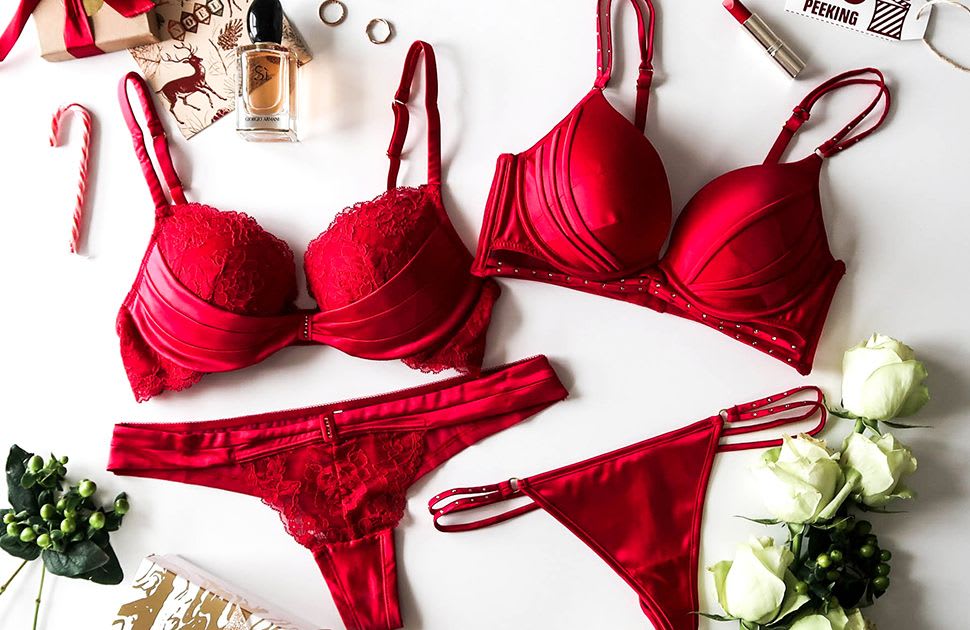 Do you know how to dress your breasts? It may seem like an odd question, but as women many of us give a lot of thought to our outer wear; the styles, sizes and cuts of clothing that best complement our bodies.
But how many of us think about these things when choosing bras? With the holidays upon us and getting glammed up on our minds here are a few tips to ensure that your bra-wardrobe can give you the comfort and confidence you need to look and feel fabulous as you party the hours away.
Guest writer - Kieran Gordon of Underpinnings
1. Know your size - a wardrobe malfunction is the last thing you want to be concerned about! Get fitted for the perfect bras so you don't have to keep tucking errant bits back into place or do the not-so discreet readjustment of the strapless bra. A bra that fits well stays in place, encases the breast tissue and is comfortable!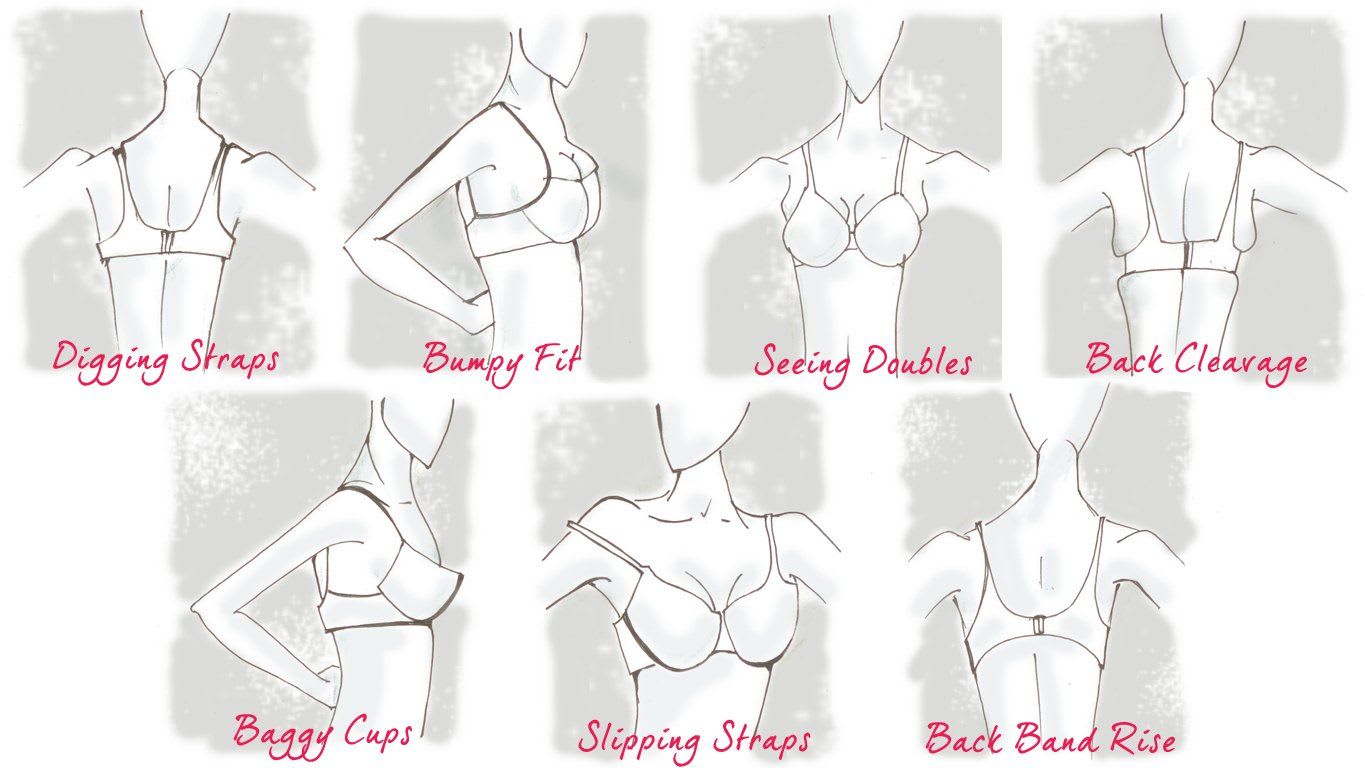 2. Go Strapless - a good strapless bra is the foundation to many women's party wardrobe, allowing us to wear styles that just would not work with a standard bra. Your strapless bra should not want to slide down your chest and become a belt. If that is happening see point 1 and get yourself a professional bra fitting.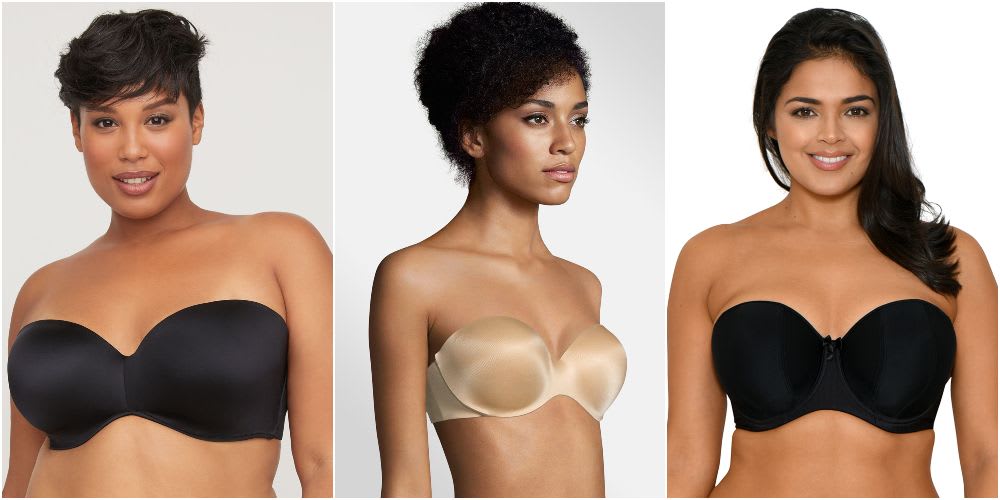 3. Dare to Bare – sometimes even a strapless bra just isn't going to cut it. When less is more try one of these options:
UPlunge Bras: A Uplunge bra has a front connector that sits even lower than a standard plunge bra. Rather than sitting just below the breasts, the front of a uplunge bra actually dips inches below the bottom of the breasts. This means that it's possible to wear a uplunge bra under a top that has a very low cowl neck or very deep v-cut in the front, while still not exposing the bra. Buying a uplunge bra for a special outfit is a good way to get the right support without sacrificing style. This is a great choice for some of those sexier styles (maybe not the office party though!)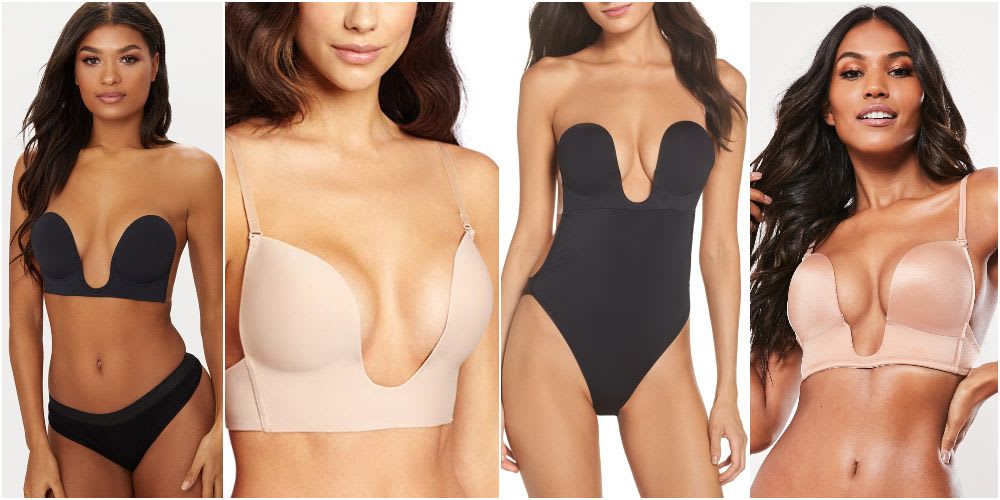 Adhesive bras: When you need just a little support, adhesive bras can be a good option if you want to wear a low back, strapless, or backless style. But be warned, the adhesive can lose its sticking power once you start to perspire, so try it out beforehand or walk with a backup pair just in case.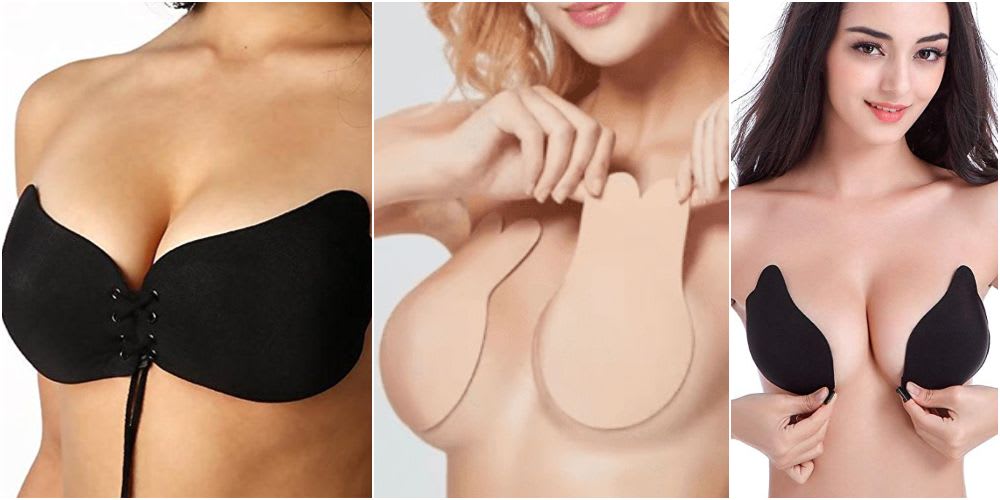 Now that you have been armed with knowledge on selecting bras to suit that holiday outfit, head out there and choose wisely and of course, enjoy your Christmas holidays!
About the author:
Kieran Gordon is Founder of Underpinnings, a specialty lingerie boutique in Woodbrook, Trinidad & Tobago. Underpinnings offers bra fit consultations as well as maternity, post-surgical and D to K cup lingerie, swimwear and activewear.
Are you in Trinidad & Tobago?
Mention this blog post when you book a bra-fit consultation with Underpinnings at book.prettyunderpinnings.com or 303-0166 and receive 10% off your purchase until February 28th 2020.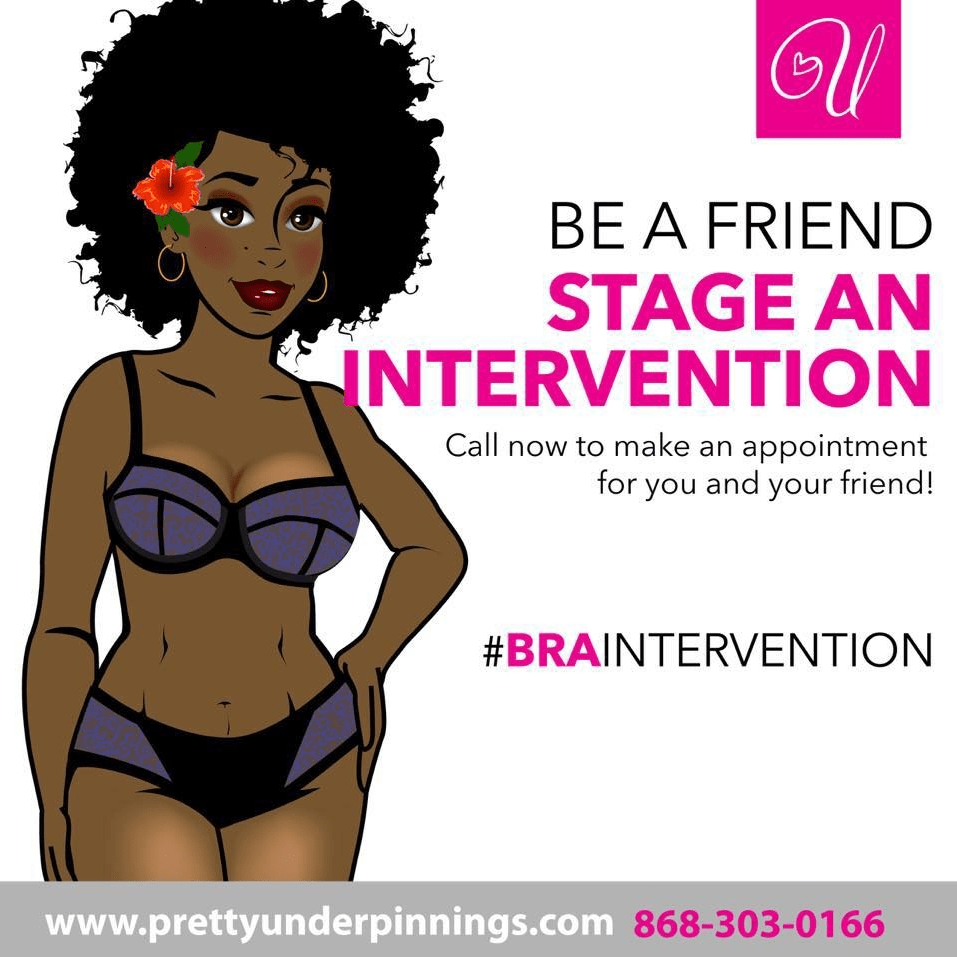 Header photo: Cat and Fiddle Archade