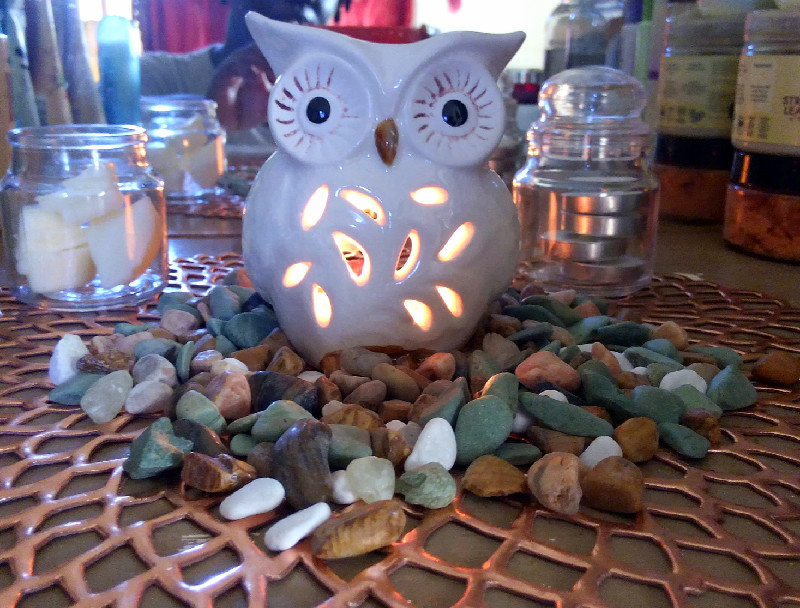 EDIT!
November 12th 2018
(Insert Maxim Bady accent here) Soooooooooooooooooooooooo....... I got a ELECTRIC WAX WARMER!!!
This was gifted to me by my mom, and its from the brand MainStays.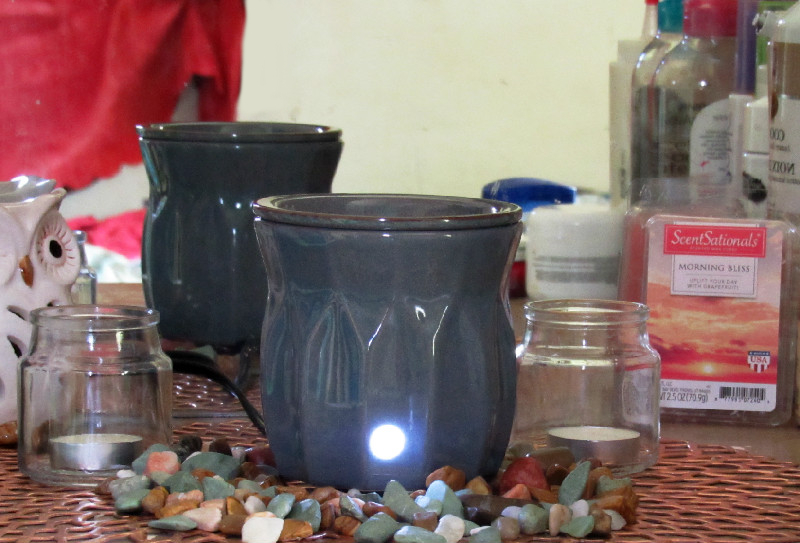 Now you may ask,"What are the pros of having an EWW?"
...
Wait, EWW?! LMAO! Probably the worst acronym EVER!
An electric wax warmer:
Saves you $$ on tea lights/ candles
Typically holds more wax than a tea lit warmer
You dont get the slight burning smell that the tea light gives off.
Great if you have small children or pets around so they dont knock over flame. No accidental fires.
Cons?
If you like the ambiance of fire, you dont get that with this. Unlessss, you get a warmer that has a halogen bulb like this:


You CANNOT use aroma oils with some warmers, so if you are into oils, look for one you can use both with.

There are some pretty cute warmers on the market and it may be hard to choose! Remember you will be stuck with if for a long time.
Where can I get a wax warmer?
Excellent Stores, Pennywise, Garden of Grace and The Home Store. I havent been able to go to THS yet, but when I do I will post stories on my IG.
As for the wax you can get from Excellent Stores, The Home Store and Wonderful World (Bath and Body Works Melts).
If you are interested in locally hand crafted melts, Garden of Grace is the place to check. I havent bought mine yet, but they came highly recommended by Nelly B and I cant wait to place my order.
That's another review there :P .
Till next post,
Xoxo, Shaina
---
Original Post November 5th, 2018
For the past few weeks I have been wax warmer obsessed, mostly thanks to Sarah Sookraj!
I started Instagramming and Googling wax warmers and the options available. So you like every sales clerk I asked may be like, "Waizz dat?"
A wax warmer is a device that melts scented wax
(called wax melts) which in turn releases a scent.
The warmers can either be electronic or 'manual'.
Manual ones are those that work with a tea candle below and the wax in a dish at the top.
Normally the manual one is cheaper, but the electronic one cost you less in the long term. You just plug in and go, with no need to purchase tea candles as a heat source. My aim is to get myself one for Christmas.
Both come in a variety of sizes, shapes and colors to suit your decor.
Check out my cute elephant which only cost $TT20.00!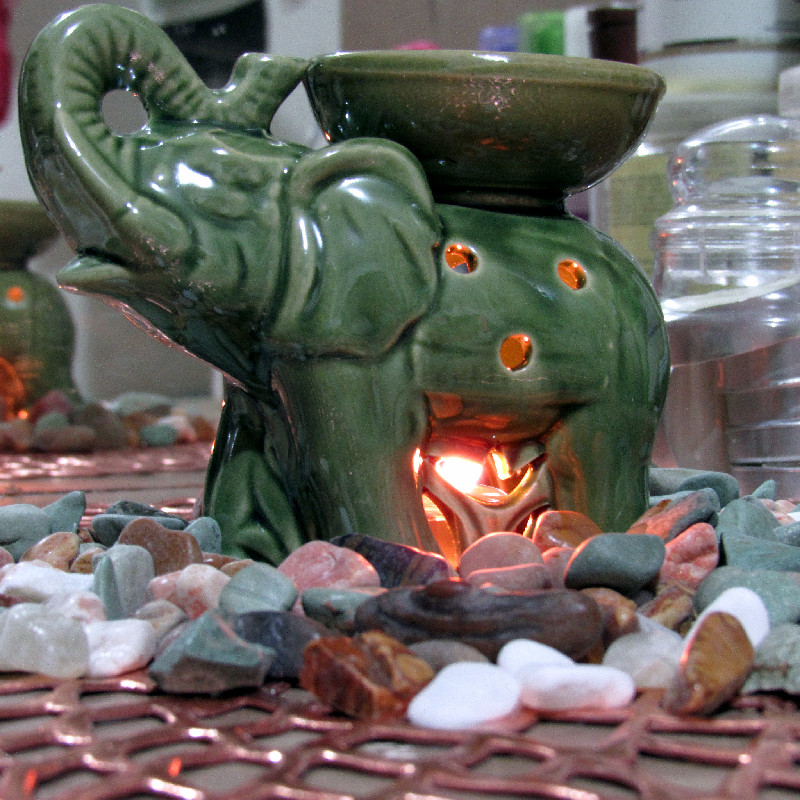 So all this talk about wax warmers,but we aint talk about the wax yet!
Earlier today I tried melting the remains of a scented candle. I thought I would get a lot of 'throw' (the strength of a fragrance while the candle is burning) but that only lasted about half hour. When I took it out it had no smell... lol. While doing some reading up about it online, it seemed that it wasnt advised to use the candle wax. The brand was Toucany and it was a cheapy so that could have been a factor too.
Blehh
However, I tried a Bath and Bodyworks melt in 'Autumn Apricot' and my gosh! Does it smell the room for hours!
The B&BW wax melts can be broken apart in four, and all you need is one.
Unfortuetly for you I threw away the package and placed the wax in a cleaned candle jar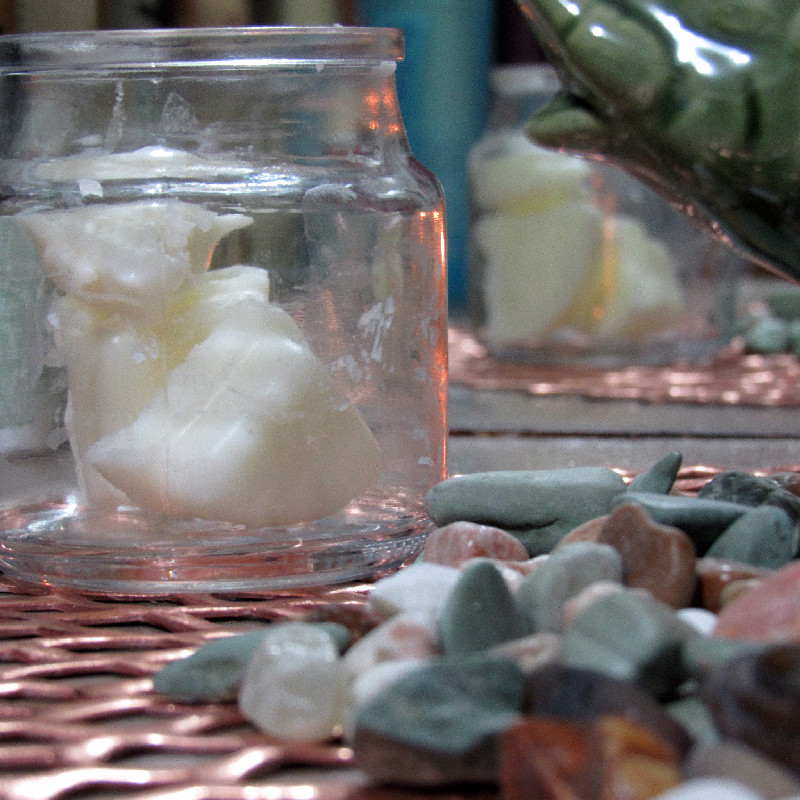 Not to mention, it has your space looking romantic when you turn the lights low...or off.
I store my tea candles in cleaned candle jar
So lets break down the budget!
Wax warmer: $15-$30 available at variety or home stores. The elephant I bought at a Chinese variety store adjacent to Tunapuna market.

Tea candles: $8 for pack of 10 available at Puja , variety and home stores.

Wax melts: $20-$40 (according to brand and who you purchase from).

Additional Ornaments: Optional. I got me some stones for $10.00. I would like to get some cute ornamental plants next time.
You can basically do this for less than $70.00.
What are the perks?
It's therapeutic, transports you to a different place and feeling with just your nose and its generally just calming and adds to decor.
Best of all, it is more convenient that a candle!!
With these it is easier to change and mix your scents.
No commitments.
An owl burner. The dish at the top is not very deep so it doesnt hold much wax.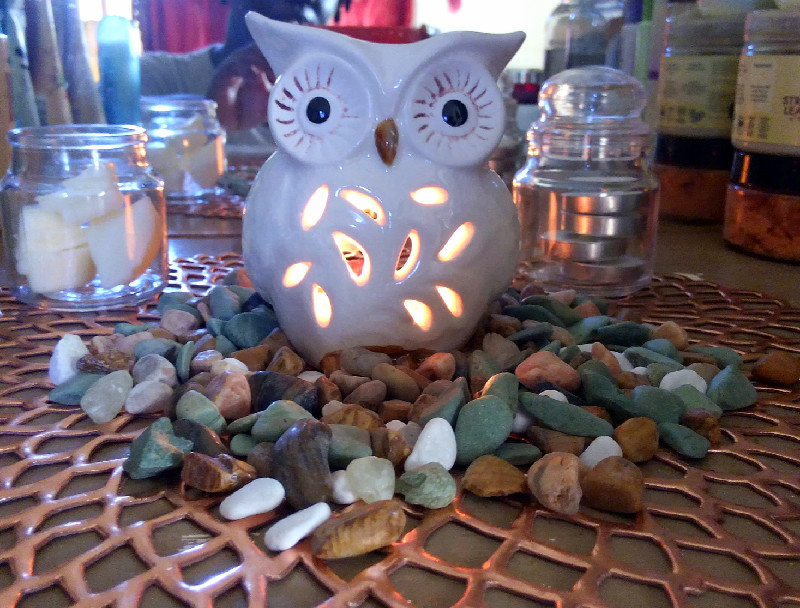 Let me know if you have joined the candle caravan or thinking about it! This was supposed to be short ... never mind lol
XOXO, Shaina