Everyone is going wild wild wild for Rihanna's makeup look in the 'Wild Thoughts'!
What makes this look so appealing is the contrast of the teal eyes and the gorgeous orange-y red lipstick. The only thing I wished was that the teal showed up as intense as it really is. I have recreated this look with makeup products I will list below.

Base: Kiss Souffle Foundation (no longer on the market)
Highlight: La Girl Pro Con in Fawn
Contour: Kiss Contour Stick in Deep
Set: Sacha Cosmetics Loose Powder in Ultra Matte Medium
Brows: Jordana - Lavish Brown
Eyes: A mix of the Juvias Place Masquerade & Styli-Style Rainbow Riot Palette
Lashes: Chinese Brand (3 for $35 Minx looking) from Sassy Suite
Lips: CityColor cosmetics Cream lipstick in Cherry Daiquiri lined with Jordana l/p in Cabernet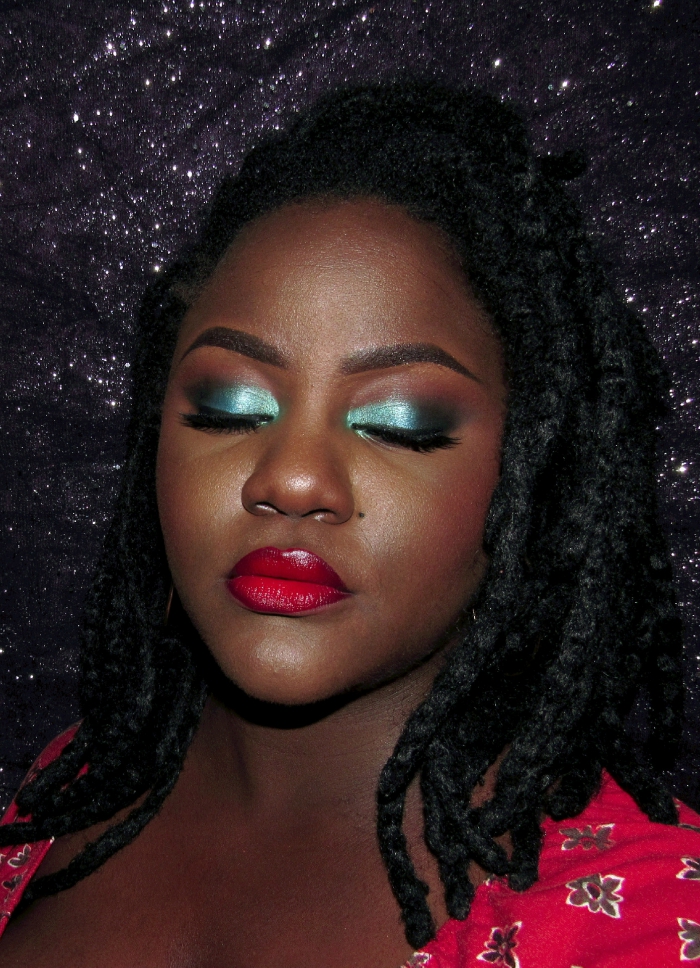 Like it? SHARE IT!
Share this look with the tag #WildThoughts