It's like every time I scroll through Instagram, some 'beauty influencer' is showing you how to look like a circus freak. There is absolutely NO NEED to kill your face with so many layers of foundation and concealer. Dont get me started on the never ending trend of terrible over highlighting and contouring.
When women ask me what foundation I use, my answer baffles them!
Let me let you in on my secrets 😉.
1. Skin care on 100
Well ... maybe 70% lol. Because of my job, I am an avid makeup wearer, so I have to keep my skin clean and hydrated all the time. As you guys know, I lovvve the Freeman Beauty line, so that is my go to.
For my makeup routine, I start with a night time moisturizer (YES) then apply my primer.
2. I dont wear foundation!
Tee hee hee! Yes you read right! I dont. I take concealer, place it under my eyes, round my mouth and nose then blend it out. I then take my tapered powder brush, and press my Ruby Kisses Powder (now powder foundation) into my skin. It provides enough coverage that I dont need foundation!
Instead of using concealer to highlight my face, I use a lighter powder instead. I dont contour. Instead, I use blush (on my cheeks!) to cheat a defined cheek bone.
3. Setting Set Set!
At this stage I kind of abuse my setting spray power. It keeps my makeup locked in and skin like all day long! It allows the powder-y finish to diminish and gives your skin the 'I woke up like this' appearance.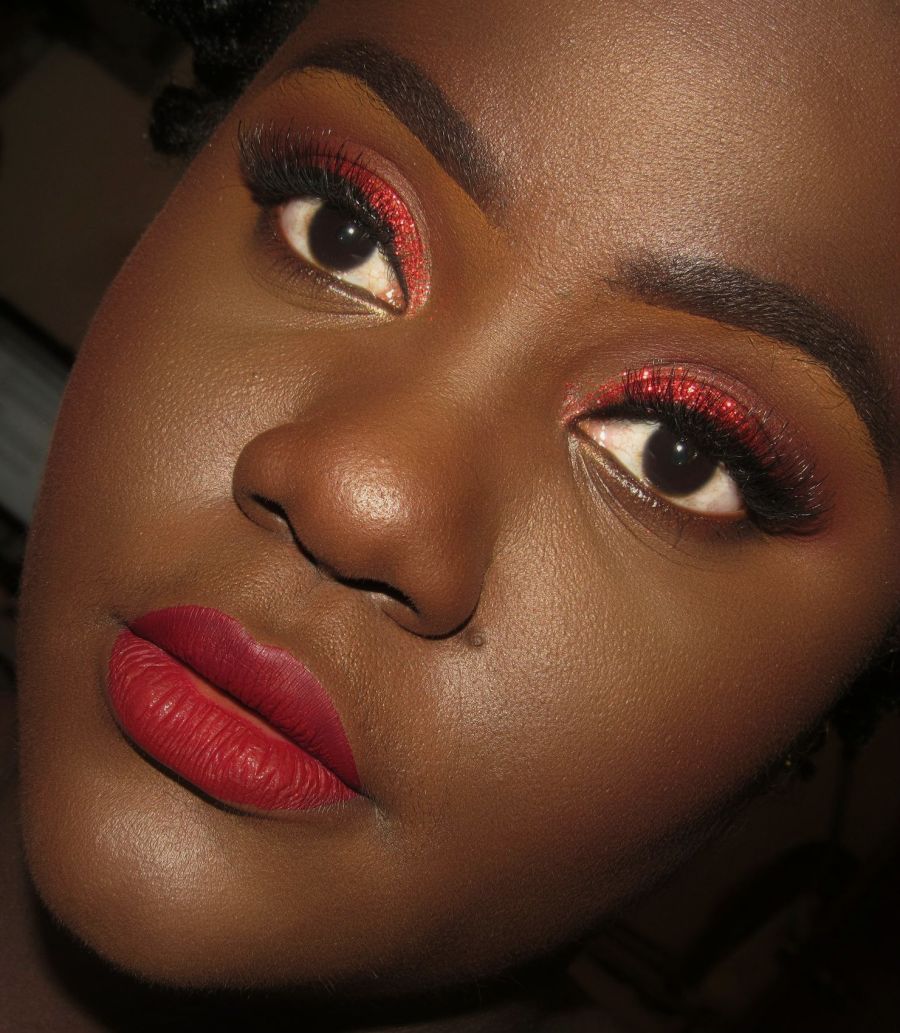 Clean skin, bold eyes, bold lips
At this point, you can go all out and crazy on the eyes and lips. Now dont get my wrong. Im not saying dont highlight and contour or use foundation, because I still do. However, this is a great way to save on your base products.
Most importantly, you dont need a ton of makeup to feel beautiful or flawless.
Stay gorgeous!
XOXO
Shaina
My name is Shaina, but most people know me as Strawberrie (my social media name).
I started doing makeup because of a love and passion for art. This was about the age of 17 and as I got older, that love slowly started making its way to my face. With lots of practice and a supportive partner, I gathered the confidence to face the beauty industry as a Makeup Artist and Educator.
Subscribe to the newsletter to be the first to know about new content from Shaina Brown!