Shaina Strawberrie & Sweet King Jazzy Baptiste
Hey gorgeous'!!
TODAY IS MY FRICKIN BIRTHDAY!!!!
What better way to celebrate it in collaboration with someone who shares the same birth date as you!
Ok ok ok... so you probably wanna know how this all happened. Jazzy and I both follow Destiny Godley and that is how we ended up crossing paths. We became friends on FB and regularly he would do birthday countdowns. So I was like.....
"Jazzy when your birthday isss?" And that is how I knew we were destined to do a collab. Not to mention he also has Trini roots!
Happy birthday Jazzy on turning 30 and may you continue to stay blessed, fly and shady as ever!
For this collaboration, we decided to do earthy looks. My look is earthy with a big pop of colour.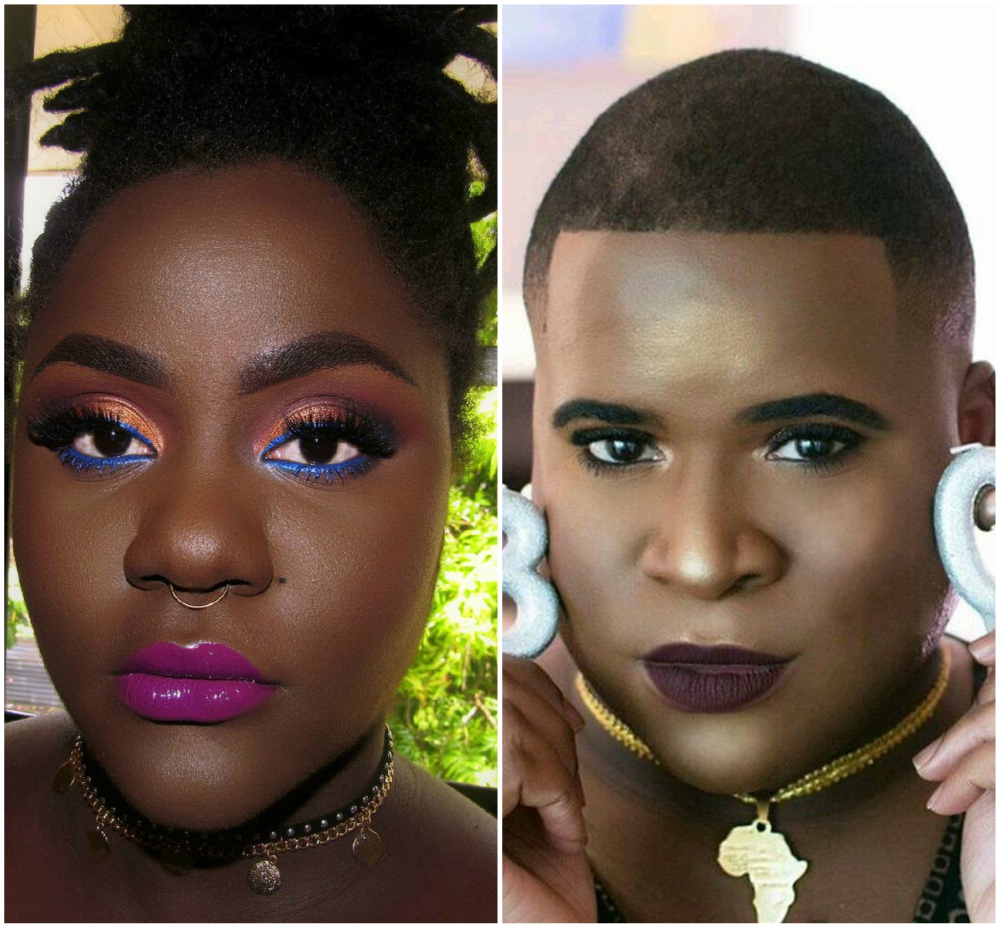 I will break down my look in terms of the products I used to achieved it and methods used. You can find Jazzy's look by following this link to see his BIRTHDAY LOOK
Make sure to go to my FACEBOOK to see my galaxy/tribal inspired birthday look too!
THE LOOK
BROWS
I filled in these brows with my La Colors retractable pencil in 'black brown' and used La Girl's pro-concealer in 'Beautiful Bronze' to clean up and shape it. To give this sexy-bold brow I used the wax pencil by Milani to keep my brow hair in place.
EYES
I am so excited about this part because my eyes are the Juvia's Place Mini Masquerade Palette!This palette is so gorgeous! The only thing I didnt use from this palette is the black eye-shadow on my outer corners. In the image below I circled the shades I used. May I just state that 'Casablanca' is the star of this palette and on my eye lids.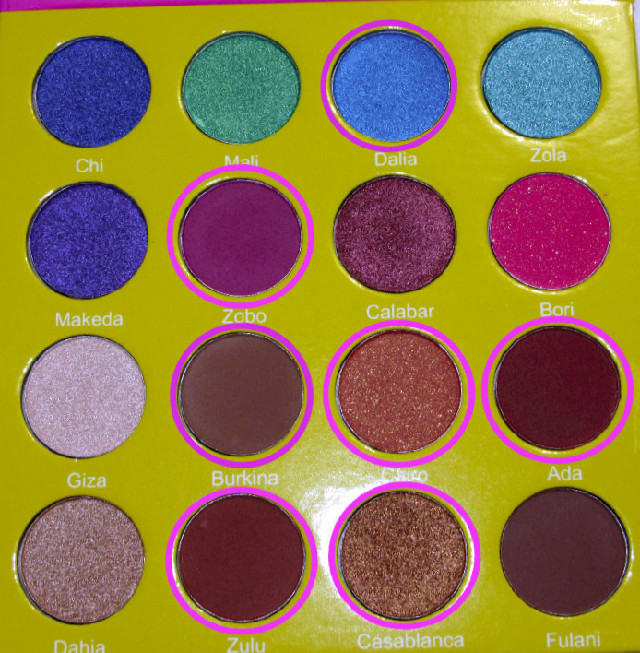 The eye liner on my lids in Jordana's Cat Eye Eyeliner in 04 'Twilight'(Thank you MARSHA!) Bottom lashes are 'Sapphire Chic' by the same brand. The blue liner on my water line is an electric blue liner from La Colors (name I cant recall) set with the shade Dalia in the JP palette.
LASHES
What I like to call my 'Hoe Lashes', Kiss NY 'So Wispie No. 2'
FOUNDATION
Iman Foundation Stick in Earth 7. I love this foundation since it gives an impeccable skin finish and stays MATTE ALL DAY LONG!!
As my highlight shade I used La Girl Pro-Concealer in 'Fawn' (set - Sacha Cos Ultra Matte Med powder) and to contour, Kleancolor 'Skingerie' concealers in Espresso (to set - Ruby Kisses No More Blemish powder in 'Ebony').
BLUSH
This blush I use religiously, Sacha Cosmetics 'Perfect Wendy' It's the perfect orange-coral blush.
LIPS
La Girl's Lip Paint in 'Daring'. Isnt it such a sexy pink? It is my favorite pink shade!
---
I hope you loved this look as much as I did. To tell you the truth I was a bit self conscious about this look because I have hyper-pigmentation issues on my neck area. Even though I bring my foundation to my neck, in photos you still see the difference in skin tone. However, I dont care today, Im owning my flaws and imperfections.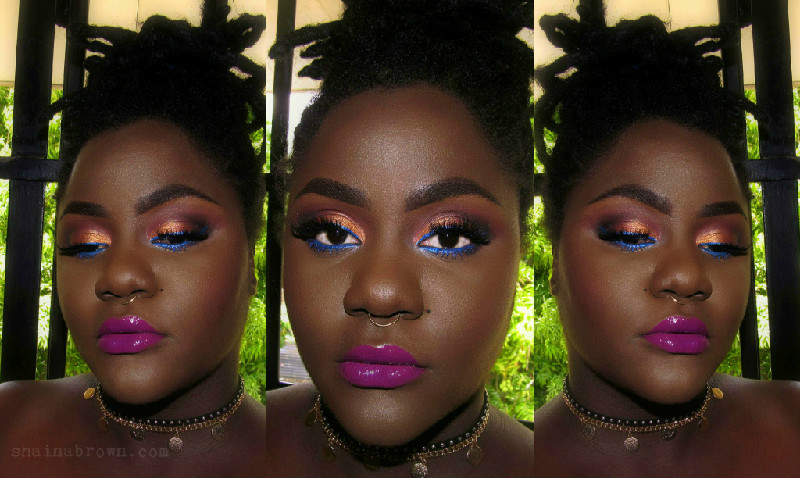 I hope you guys loved my look and Jazzy's too! You can find Jazzy on Instagram: https://www.instagram.com/sweetkingjazzybaptiste/
and me:
https://www.instagram.com/strawberrieblack/
Dont forget to follow and SUBSCRIBE to his YT channel and my blog!
Look out for my next post as always,
XOXO Shaina