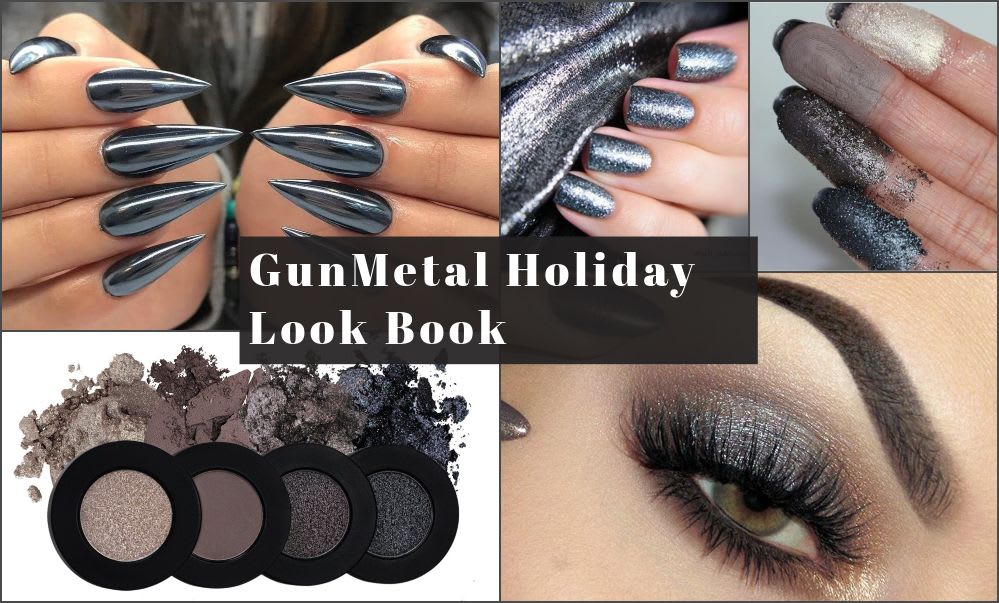 Look book
Looking for a new shade to rock for the Holidays instead of the traditonal Christmas colours?
Gunmetal.
It's not gray, it's not quite black but a sexy dark-tinsel silver that will match with any Christmas attire!
Gunmetal looks great on nails especially on cool to neutal skin tones. As an eye look it goes well with anything you wear, even if it has hints of gold.
Check out these nail and eyelooks I pulled from the web:
BONUS!
Subscribed to my newsletter? I will let you in on where you can find the perfect gunmetal nail colour that I will be wearing this Christmas!
Eye Looks
Gunmetal eye looks are so sexy and will look great with green, red, white and blue outfits. Throw in some eyeshadows so you get the idea.
I hope you enjoyed this beauty look book as much as I did. As always I love to see what you find and how you wear tips shared here!
Comment down below, and TAG @IAMSHAINABROWN on INSTAGRAM!