Ehem...
Correction: First time to a local market ?
INDIE ALL THE THINGS!!!!
I was super excited to take the long trip to San Fernando for South Market TT. It is the first time being at such a market, and let me tell you, it is absolutely amazing!
South Market is usually held at Naparima College, " ...with the main aim of providing an avenue for local merchants, small entrepreneurs, artisans and craft makers, to promote and sell their goods and services."
There are many other markets held across Trinidad and Tobago, so if you miss one, no problem! You can always search 'events' on Facebook for other markets and dates. For those who love to stock up on locally made items, make sure to put aside a substantial amount of spending money, as the urge to splurge is strong!
At South Market, I met some beautiful people along with their amazing products. With some of the items I bought, I was able to sample products from various vendors. This post is gonna be a long one, but Im sure you would be eager to visit a market soon enough!
Artisans and craft makers
Making anything with your hands in my opinion is a divine gift. I truly appreciate items made this way, as there is more of a novetly aspect to it. As a result, most of the booths I visited were of this nature.
The first crafter I interacted with was 'Ceramic Creations'.
They provide hand crafted ceramic novelties that are perfect for home decor ideas, tourist or anyone who appreciates art.
On their Instagram, they describe their business as, "Locally made ceramics portraying the local environment in Trinidad and Tobago by Nola Daniel and Clint Daniel".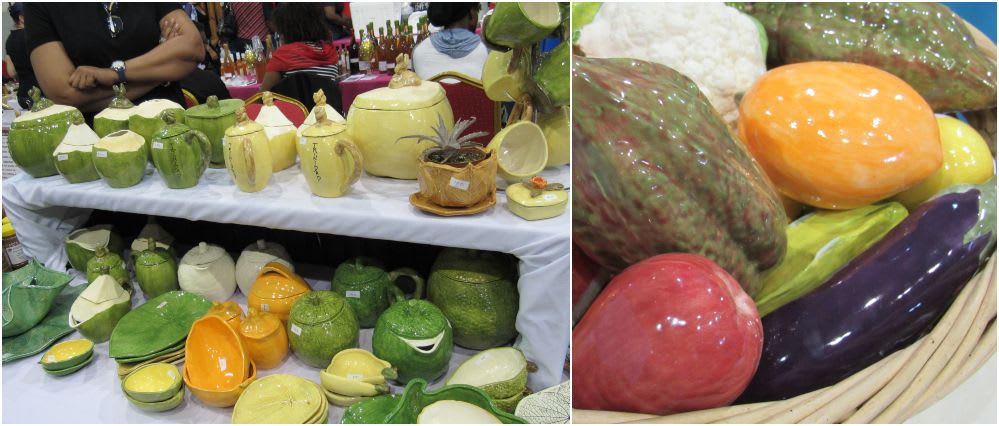 There were a number of crafters selling jewlery pieces, but Meg's Jewellery Creations caught my attention. Meagan Smith makes beaded pieces and they can also be customised on request. What I like about beaded jewellery is that you can mix, match and create your own unique look. You can surely to that with Megs selection.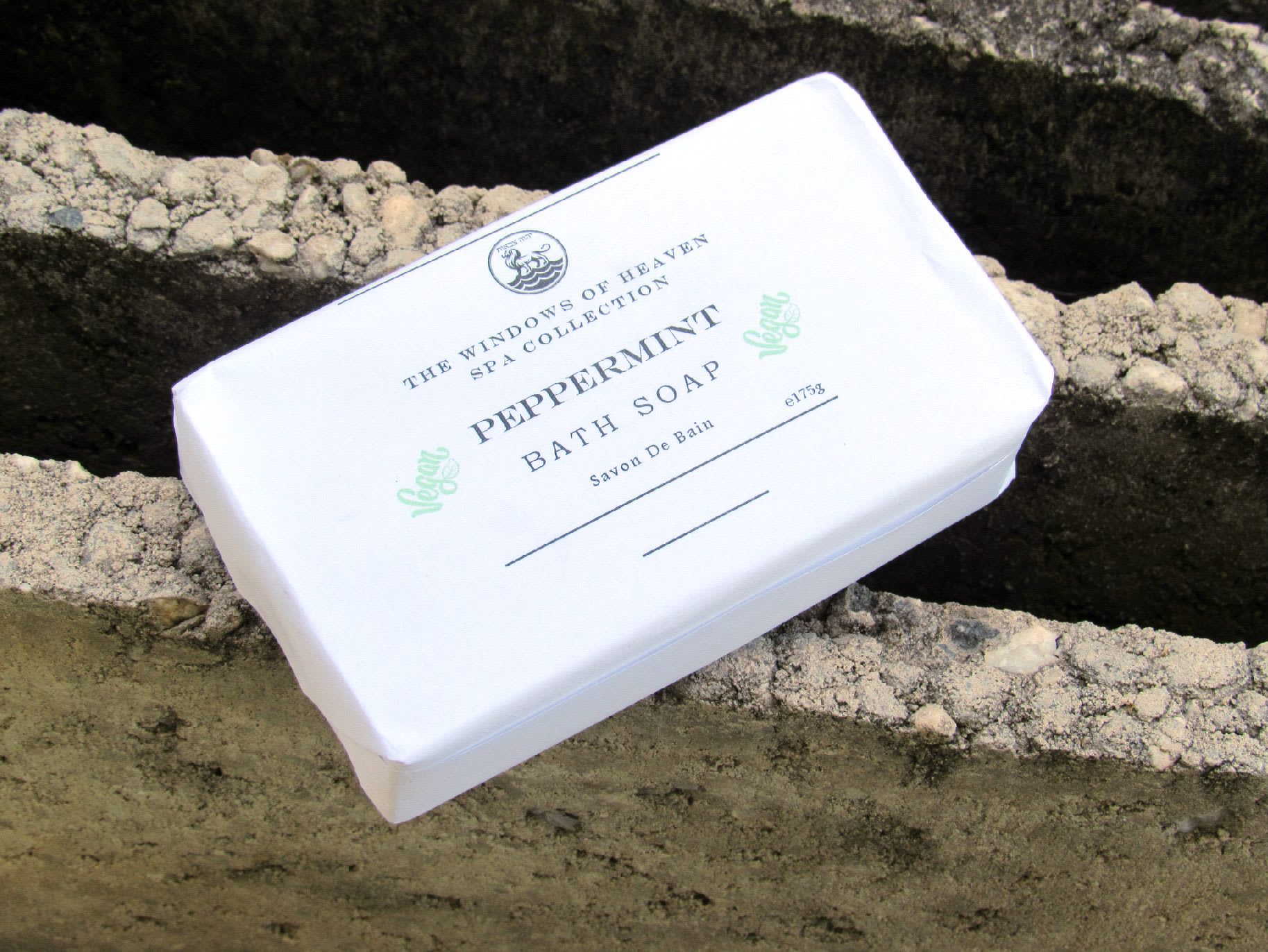 When I visited 'The Windows of Heaven Spa Collection' booth, is was impressed by the simplistic layout and the products that they had to offer. Alicia Ramquar who is the director, was very helpful and well informed of the products that she carries.
Alicia gave me a mini tour of her products, which consisted of soaps, facial care items and interestingly enough, perfume. She carries three unique scents that are made with adaptogenic herbs. This means that anyone wearing the same scent will have a different experience because of body chemistry. The different tones are incredible! The one she sprayed on me smelled like tonka bean, then a powdery amber scent, to chocolate.
Did I mention soap?
As for me, I got myself the peppermint bar! YAY!!
I love homemade soap and I couldnt leave without one (should have gotten two)! My only wish, is that the peppermint was more 'pepperminty'. I like to feel the tingle and I didnt get it with this. However, I did feel cleansed without my skin feeling stripped of its natural oils. Next purchase will be the julie mango soap!
Hailing all the way from the sister isle Tobago, is Pinkberri Kosmetique'. The lady behind this brand, is the lovely June Albert, who happily posed for a photo.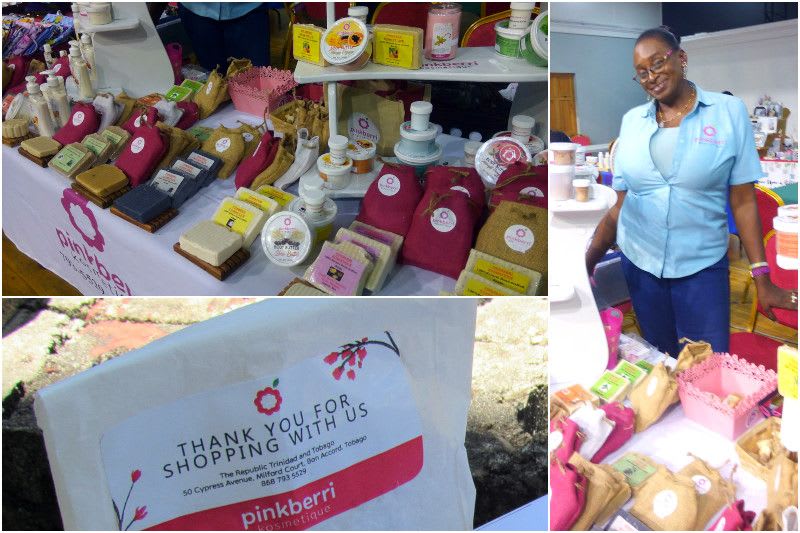 Pinkberri Kosmetique' creates an assortment of bath and body care products. At the market, June gave me a few samples of her soaps and body butter to try. The soap is very gentle and there is not excessive lather. I find them easier to use as a face wash than bath; but that is most likely due to the miniture size of the sample. The soap is gentle on the face but cleanses efficiently.
The body butter is thick, smells of mango papaya and gives my feet a good moisture session! Because of the thickness, I prefer to use it on my feet before bedtime but you can use it wherever you desire.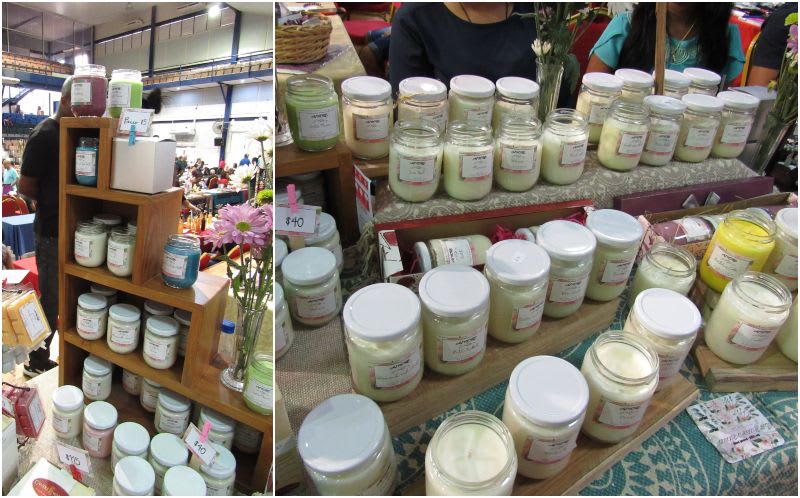 Candles, candles! Talk about candles!!
If you have been following for some time now, you would know that I am super crazy about candles! See or rather hear my reaction in the video below.
The lady behind Amore Candles TT is Vitra, who was very pleasant and allowed me to smell away! 'Twisted Peppermint' stole my heart away (and apparently everyone else too cuz it done! ?). Currently awaits restock to have me one!
Not into candles?
They also have wax melts, which is a flame-less way to add aroma to your room. All you need is a wax burner or lamp.
BBH Essentials stands for 'bodybathhealthessentials'. This brand is quite new, only being on the scene for just about over a year. When I visited the booth, I met Sheldon, who was really welcoming and enthused about his products as you will see in the video below.
The woman behind these creations is Sheldon's wife, Allison (the chemist ⚗️). For a brand that only a year old, I am pretty impressed by their quality of product and would love to see them grow. Currently I am using their lipbalm as a replacement for my Vaseline... dont laugh at me. Naturally, I got it in the scent, strawberry (so yummy!) as my my alias is 'Strawberrie. I would very much like to carry this around in my purse, but these do not come in retractable tubes.
Let's see what the future brings ?.
I was fortunate to be given a sample of their body butter in 'mango papaya'.
That butter is the GO TO formula for my hands as they tend to dry out, thanks to my working environment. It is smooth and just the right consistancy to properly keep my hands moist for a long while. I seriously reccommend it.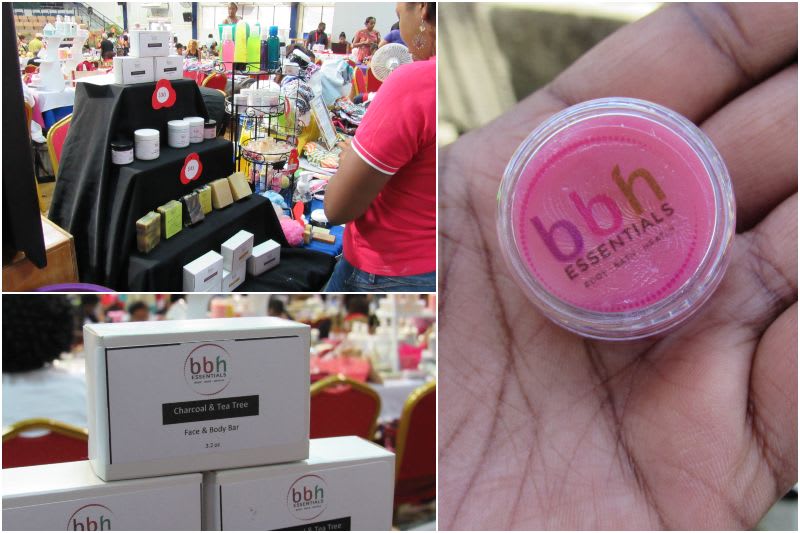 Always wanted to get hair bonnet to sleep in or a shower cap that wouldnt let water in?
Yellow Expressions is here!
Creator of Yellow Expressions, Nicole was very happy to let me in on the products that she carries. Below is a short video explaining in detail how her hair accessories can be used. I am definitely impressed by her creations and you can see more of them on her Instagram.
In all, the South Market experience was great! I plan to go to other markets as well to see what other vendors have to offer. As mush as there were crafters who were genuinely excited about their products, there were some who lacked enthusiasm. Some seemed reluctant to talk about the products, which gave me the impression that they were selling on someone's behalf. In my opinion, once you are at the fore front of a business, you should be knowledgeable of basic FAQ.
My other concern was the lack of, or non existence of social media presence. One vendor even said "Nah nah! I not on dem ting...". Some brands are on social media but do not seem too savy. Social media is a great way to help push your brand and keep in-touch with customers. If you dont have the time or know-how, get capable help or educate yourself on the how to's.
What local market have you been to lately? Comment in the section below and let me know your experiences and the brands you love!