Let us be very honest.
Many of us dont have the time to give ourselves mani and pedi. Thank the vanity gods we have nail professional brands like Kiss, that provide pretty cute nail options for EVERYONE!
Sporty? Got ya!
Diva nails? No problem!
Mom who is always on the go! Uhh yes!
Cant function with long nails but still want to look like people? Ezzz mee!
Normally I am a nail polish gyal but I like the idea of not having to look at my nails after 3 days and seeing them flake.
Enter Kiss and Impress nail options.
I have always had a hard time wearing faux nails, because they would either fall out the day after or just look like trash. I was talking to a lady the other day and she reinforced some classic tips that would help you get the most wear out of the nails. Below are some basic steps that most people get wrong and this post will help you get it right.
Please note that these nails were tested on my left hand, ie, less dominant side. My job requires a lot of lifting and moving, so me not being accustomed to wearing nails on both hands slows me down tremendously.
Do a manicure
This is the first and most important step in getting press ons right. You MUST remove the dead skin around your nails and push back your cuticles. This ensures that the faux nail adheres properly to the nail bed, with out any 'debris' in the way.
Dehydrate your nails
To do this you can actually purchase a nail dehydrater (prep) or you can wash your hands thoroughly and wipe your nails off with acetone. This helps to strip the nails of any moisture and oils to prevent faux nail lifting.
It is a very important step to making the nails last.
Use a good nail glue
I do not know much about nail glue but a widely trusted one is the Kiss brand. If you purchase the Kiss nails that come with the glue, that one really works! If you are looking for other options, CLICK HERE.
Glue placement
After you have chosen the right nail size for each finger, its time to start sticking. Choosing the right size of nail also helps prevent premature nail lifting.
Place glue on the entire nail bed and on the underside of the faux nail. Press down for about 10-15 seconds to secure the nail properly.
Chill!
It is quintessential that you chill out for an hour after you have done your nails. Whatever you do stay away from water after the application process since the glue is still drying. Quick tip, do this before you go to bed.
Quick Options - Impress
Some people don't have time for sticking nails with glue, there are tab adhesives that can be used as an alternative! Impress nails and some Kiss Gel Fantasy nails have tabs you can use. Instead of gluing, you can stick the tabs at the back of the faux nail and then press down on your nails. From talking to a few ladies who frequently wear these nails they tend to last 10 days to a full two weeks.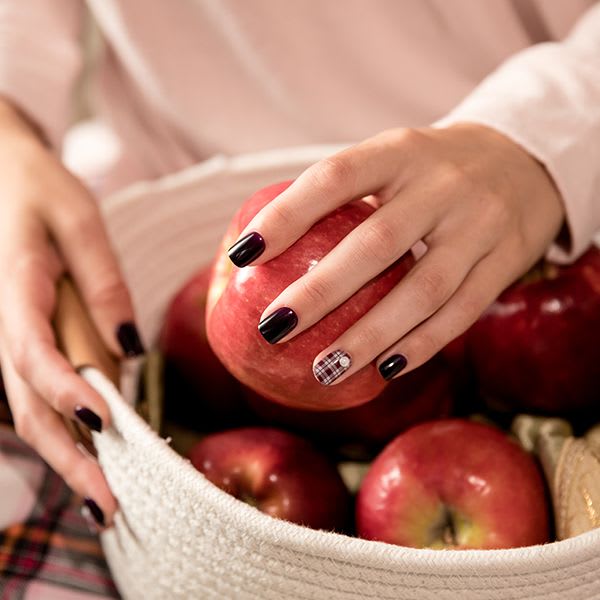 Prior to this post of course I had to try these nails myself! These picured below are from GoldFinger, which is a Kiss sister brand. I had to cut and file them because they were too loong for me. I painted on my own accent nail too!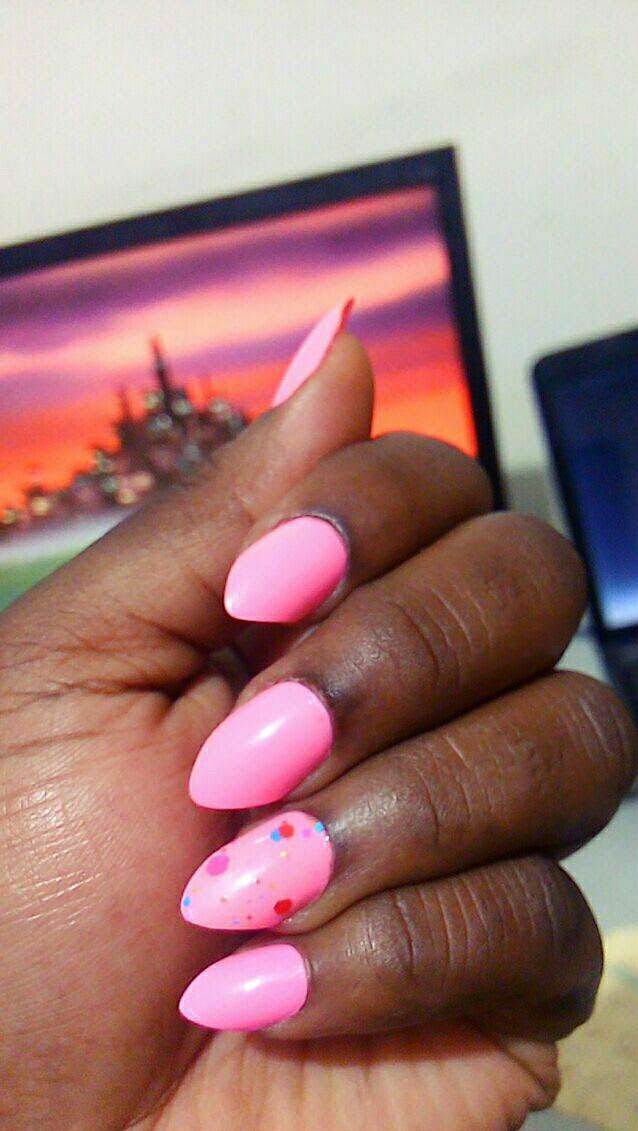 I wore these press ons to test the tips Im giving and this is what I found:
Pros of wearing faux nails
Quick and easy fashionable styles in minutes.

You can do it yourself!

Once done correctly, there can be less damage to natural nails than acrylic ones.

Can be a starter step to wearing acrylic nails.
Cons of wearing faux nails
Small nail beds have a harder fitting.

Possibility of faux nail popping off is almost inevitable. My nails lasted 9 days which was more than I expected!
--
Overall, press ons are a fun. Personally I find them convenient to pop on if you have to go out and dont have time to get them done professionally.
Have you ever tried press-on nails? Comment your experience in the comment section below!
*This blog post was not sponsored by Kiss Products. They are a popular affordable brand of nails and I like the brand. *