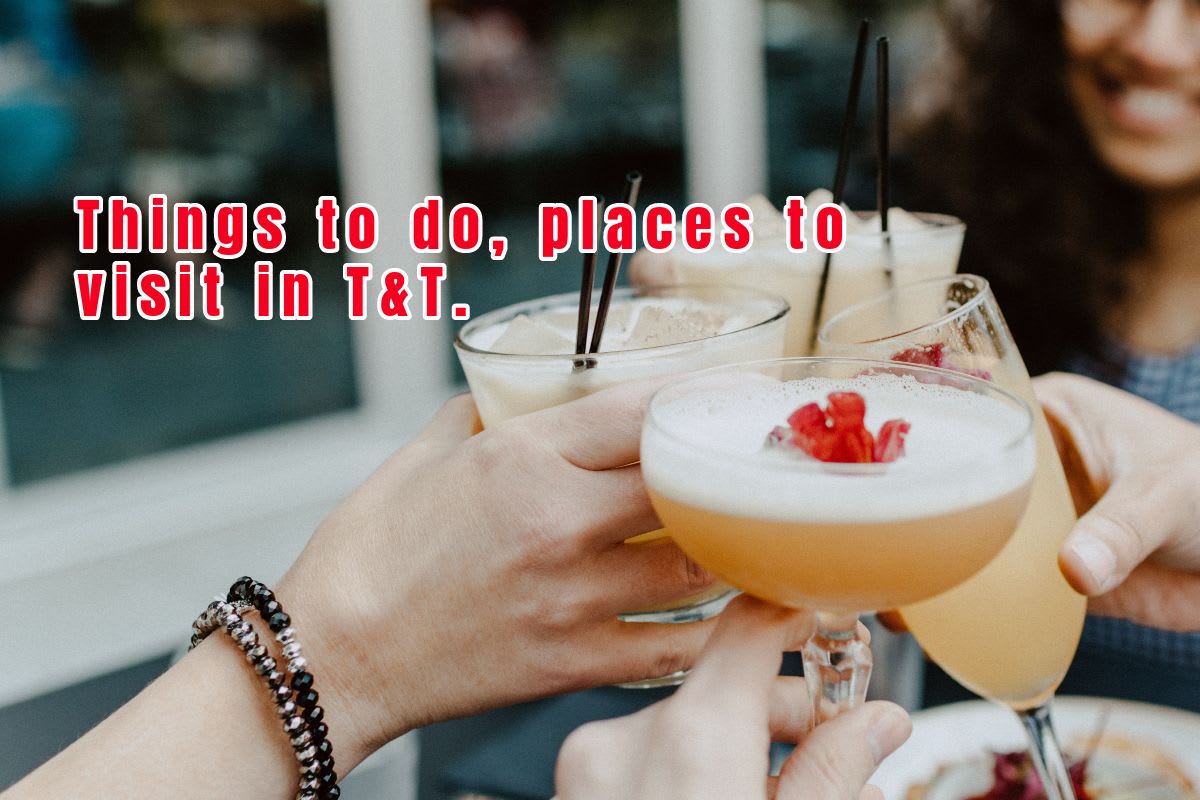 Writer: CaribbeanSpyce
Party done...quite literally. Carnival has ended and it's the month when most of everyone is home. Frankie's isn't as ram jam (but still ram), Residence might be getting back a crowd, but for the most part, the waists are home recovering.
In fact, not everyone partakes in the festivities. So if you're among those who don't Carnival and is tired from the partying, I have good news to share: there are things you can in fact do in Trinidad and Tobago beside party.
Go for a drive down South, or East or...anywhere.
Here's my list, with pages to follow:
Head on over to LOFTT to view art by local artistes.
Check out BohemiaRoomTT for a good rock back and local talent.
Take a trip to La Vega to see the flowers.
They also have great snow cones.
Organize a picnic with your friends at the Botanical Gardens.
Buy yourself canvas, paint and brushes to try a YouTube tutorial on a paint piece.
Shaina inserting herself here: Or a Bob Ross tutorial?
Treat yourself to brunch.
A few cool places are: VanillaBean Gourmet, Nichossa Restaurant, Kazza Pot and Freebird.
Attempt a fitness challenge from YouTube.
Ideas: HIIT Workout, Yoga, Pilates or a Chloe Ting Challenge.
MelanatedEventsTT, April 26th
An event for the naturalista, the curly girl.
CARINA Star Party (CANCELLED due to Covid-19)
Admission $100 hosted by the Caribbean Institute of Astronomy for a night of Star Gazing.
Date: March 21st 2020.
Take a dance class!
There's lots of Latin Dance classes around.
EPL Properties has a Latin Dance Night at La Joya on March 27th. Check their page!
Visit the Chaguanas market simply for the culture.
This sounds like a weird suggestion, but I took a friend recently and we managed to make some unexpected memories. I am a firm believer in getting a friend or just yourself and going to the most random thing you can think of.
Girls night in.
Invite your girlfriends over, get out the Big Foot, wine and food. Have down time with your girls to catch up. Or if you're a bro on the page, organize a night with your boys actually talking real talk.
Self Care
Take an evening off, take a long hot shower, shampoo and condition, rub yourself in some nice cream or coconut oil.
Wrap yourself up on a blanket, have snack prepared and binge a show you love for the entire evening, NO PHONE.
Revisit something or someone from your childhood.
Take your parents out or go take a nap with them.
I hope I've given you some ideas on what you can do beside go to the beach, hike or party! Enjoy doing things that are simple and different.
Always like a boss, CaribbeanSpyce
Hello! My name is CaribbeanSpyce, at least that's my nomenclature and the beautiful, the wonderful, the talented, the intelligent force of a Queen that is Ms Shaina Brown asked me to join in on her blog for this year. Of course, I agreed immediately.
For those of you who don't know me, I'm a bubbly, sorta woke (and I only say sorta because I have more to learn) student of life. You can follow me on Instagram under the same name. You'll see my shenanigans where my message is to live life in whatever colours you please. I love to dance and post funny or positive stories.
Header Photo:
Kelly Sikkema