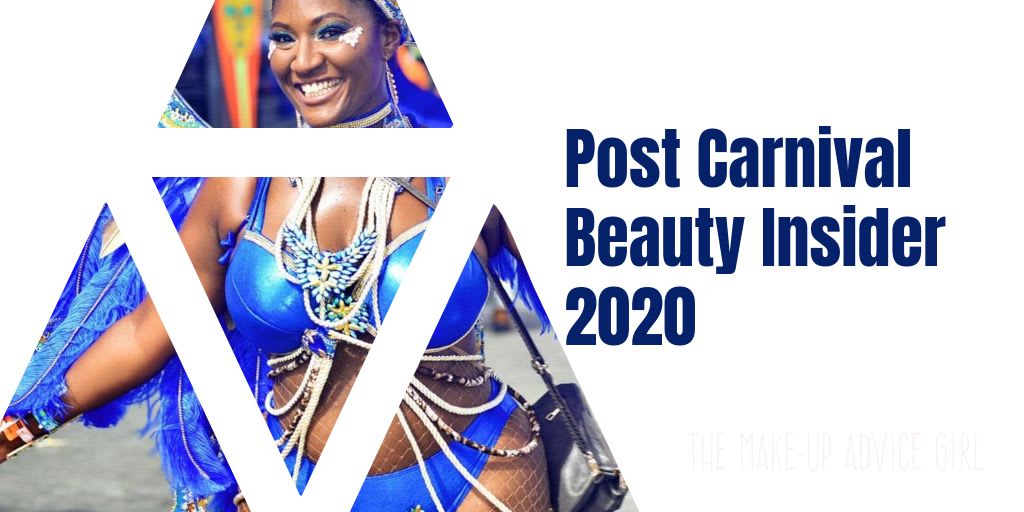 Trinidad and Tobago Carnival has come and gone. The Savannah dust has settled, waistlines should be back in working order and the fasting for lent has begun.
If you are new to shainabrown.com, make sure to check out last years beauty insider so you get an idea of what this about.
This year I will be sharing some product finds, beauty application tips and time/client management.
Awesome product finds!
You guys know I always share budget friendly options. If you dont know about Soft Touch pigments by now, you have been living under a rock! You can find these in most pharmacies and hair supply stores. They are mostly fine shimmer pigments that are highly pigmented and smoothly.
My favorite pigment is "Autumn" and it makes for theeee perfect highlighter!
Another product I found is from Ashley Lee Cosmetics. They dont have an online presence but I found their stuff in Pennywise. These arent so much of a loose pigment, but micro fine glitter. So fine, according to the shade it can be used as highlighter. I recommend the shade 'Celestial'.
I usually use small blending brush to apply foundaton on clients. For further blending I would use a blending sponge, and the one that I found was from the La Colors brand. The sponge was a hott surprise because it is cheap ($22TT) at Wonderful World and it WORKS! I actually prefer it to my AOA sponge.
Cala Cosmetics has a flat concealer brush that is fantastic for cleaning up the brow and creating a cut crease. DAMN it is GOOD! Its about $25TT and you will not regret the purchase!
With all the body movement and hot sun, makeup is bound to breakdown, but it doesnt have to very quickly! To assist in the longevity of my client's makeup, I used the Mehron Makeup Skin Prep and the Mehron Makeup Barrier Spray. The Mehron brand creates makeup specifically for theater and movie production so that the makeup can last under long hours of wear, heat and water. I wasnt able to get the Ben Nye Final seal (first choice) but the Mehron worked fine.
To add shimmer to my clients skin on Carnival Tuesday, you would not believe what I used! Remember that Moscato Glow Leave in Hair Conditioner from Happy Curls, Happy Girls? Well sis! I used that to glow up my clients! It looked soooo amazing on my melanated beauties! Check this video out!
Time / Client management
I gave myself one hour for each client with pre-planned looks. I time managed so much, on Carnival Tuesday I finished before 6am! This year I created a WhatsApp group so all my clients were in the loop with everything. It is a smart way of preventing yourself from having to repeat yourself to each client.
Tips & Tricks
Do eyes first.
Eyes normally take the longest to do since that is the main focus. It prevents you from having to do extra clean up under the eyes after you lay foundation.

Use a medium to full coverage long wearing foundation.
In addition to using a long wearing primer, use a long wearing foundation so that the skin looks great for the majority of the jump up. I mainly used a mix of the Bobbie Brown Long Wearing Foundation and the Milani 2n1 Foundation. The key is to use enough just to even out the skin, not the cake it.

Bulk buy lashes.
I love to use Shop Kenzie Beauty Lashes because the quality is good and the price is fantastic ($50 for 5pairs)! For Carnival I used the 'K Girl' and 'Glam' types. Its better to buy lashes this way since it is affordable compared to buying individually. There are other brands that have great bulk sets, like Cala and Kiss Products.
Final Looks
So these were my client looks for Carnival 2020! This has been my best Carnival yet and I am so happy that my clients were happy and all plans ran smoothly. To tell you the truth, I was actually quite unwell those two days, but I had to pull it together for these beauties!
Till Carnival 2021