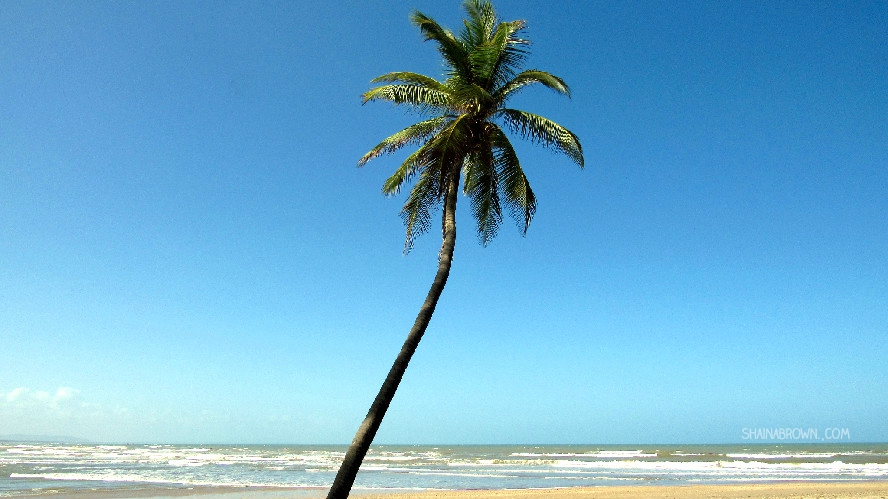 Hey guys!!!!
Trinidad has so much beauty and I wish we can all respect and love our flora and fauna as we would ourselves.
Sometimes when people find areas of natural beauty, I wish they never did or showcase it to fellow Trinis.
WHY?
Because they go, leave trails of garbage and literal shit every where! No respect for the environment, no respect for their fellow man!
First stop was to take a look at the Manzan beach. Damn was it rough as usual.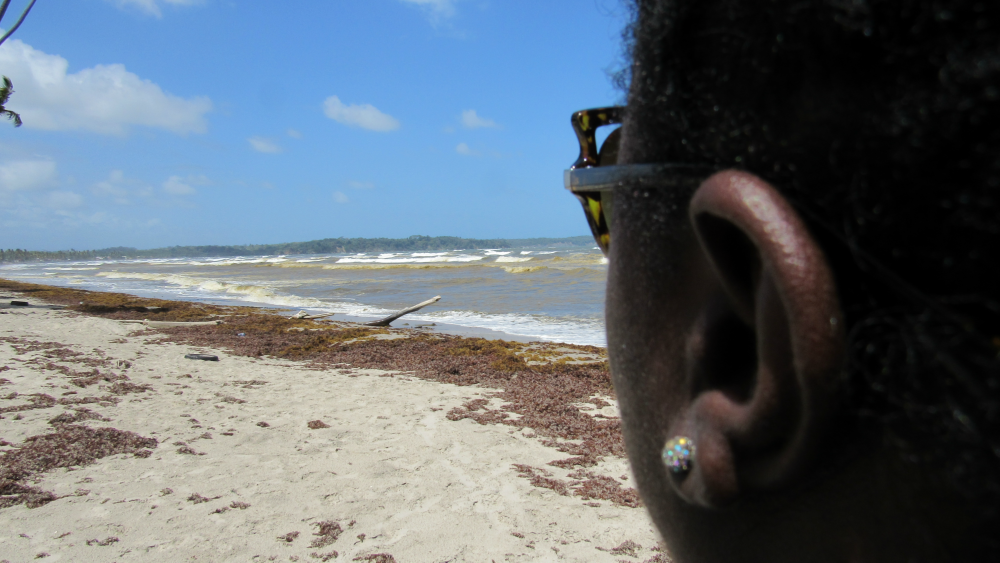 A photo of my ears while I look at the rough sea water lol
So about this volcano!
This mud volcano is in Manzanilla, an area which is located on the east coast of the country. The volcano is literally located at the back of some folks' home, so make sure to bid them good day when you pass by.

![](http://res.cloudinary.com/strawbyt/image/upload/c_scale,w_800/v1520978452/me_on_the_volcano_fsu0ct.jpg) *Me with my hands all muddy from placing my hands inside the mouth of the volcano.*

The mud inside the volcano was very cool to the touch. I was expecting it to be a bit warm.
Go to my Instagram to see the video where I was talking about the experince, until my loving husband cut the video short to direct me to a hawk.
Sigh...
What I was trying to say also was that the volcano seemed more active than usual prior to our visit, since we noticed the mud at the sides was still damp. The soil in the sounding area is very rich and further from where we were, was developed agricultural land.

The mound on the right of me in the photo seems to be another formation but I am not quite certain. Maybe on another trip I would see if it has grown!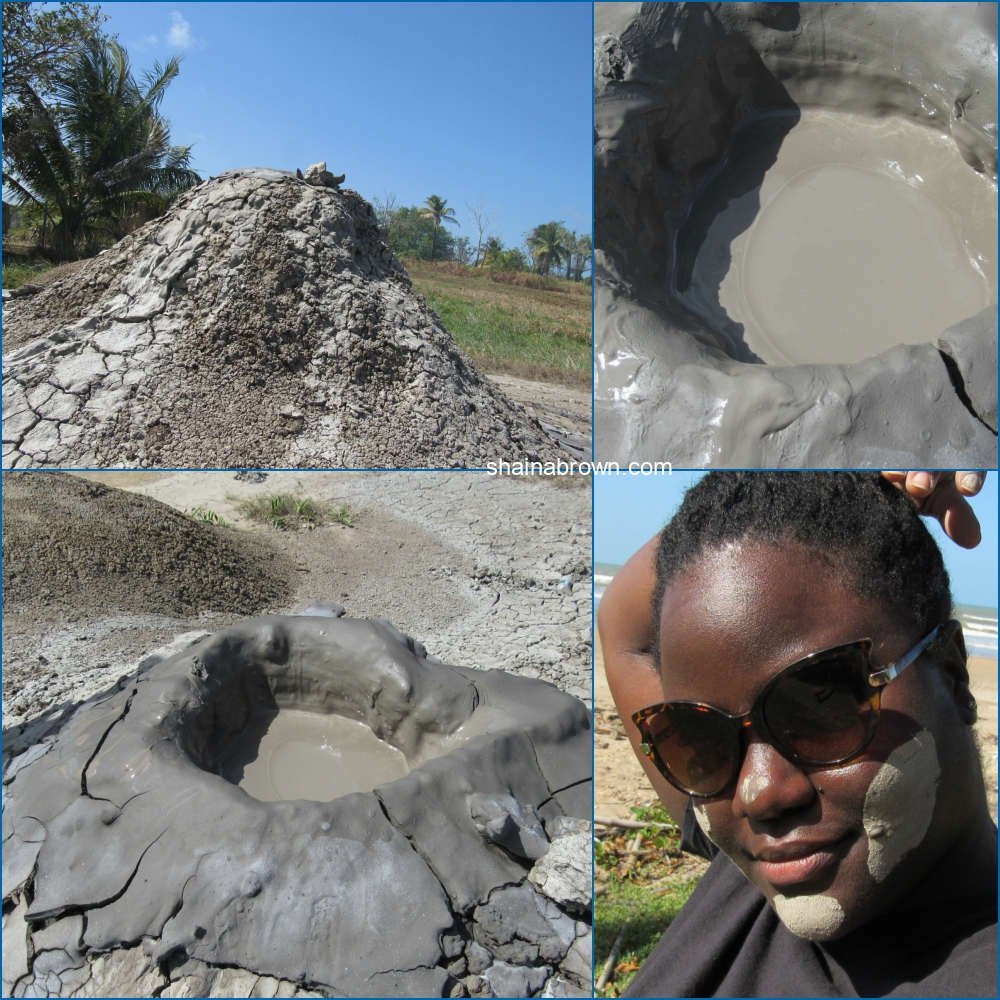 Photos of the volcano and me with the volcanic mud on my face.
Volcanic Mud Skin Benefits?
People say that the volcanic mud is good for the skin. Well... Im not sure of that and this blogger says it's not. I walked around for almost 5 hours with it on my face and after removal, my skin felt smooth; just like a typical drug store mud mask would feel. There was absolutely NO SCENT to it and it dried pretty quickly.
---
After this, we drove down to Mayaro, close to Point Radix. It was about 3pm and damn did it feel like a Sunday afternoon. Where you see the coconut trees i the distance, is where the river and sea meet.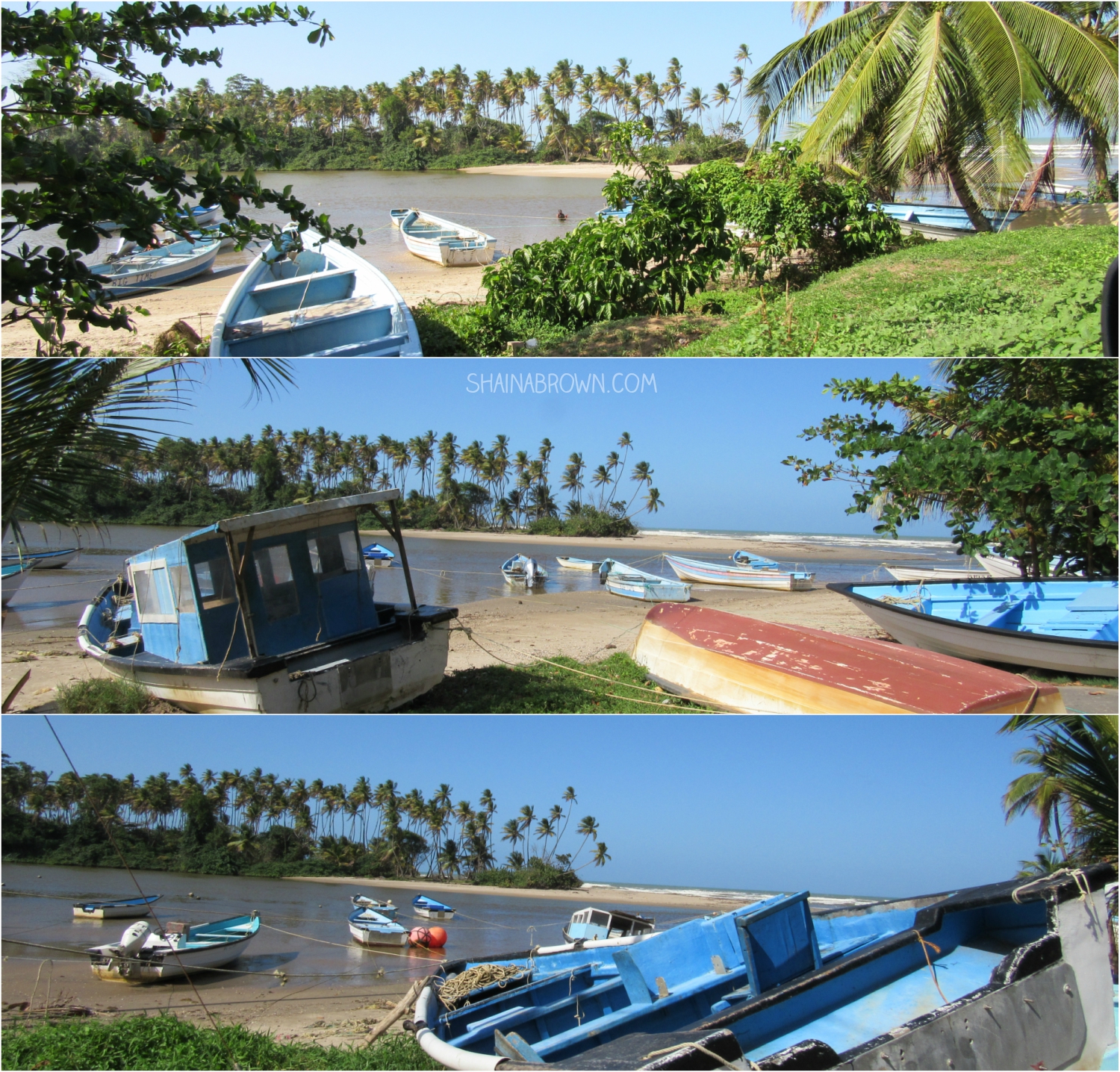 Point Radix Fishing Village - Ortoire Village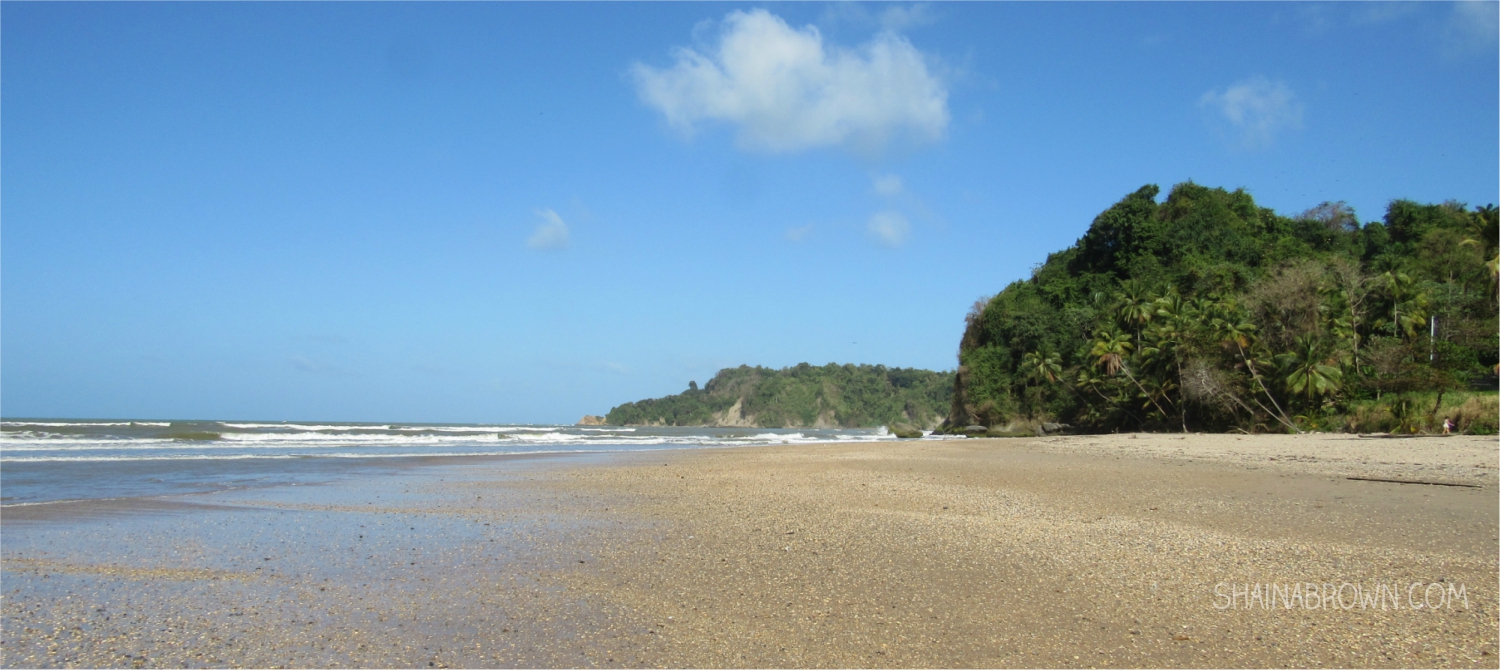 The shore was covered in chip chip shells.
---
After this, we went to get some water and snacks before we headed home. Mr. Husband went straying and found a pholourie stop. Listen...
Listen.... THIS WOMAN'S PHOLOURIE WAS BESSSS!!!! If you are down on that side and want to find her, she is one street down, heading southerly from Persad's the Food King grocery. The mango dip tastes chow-like, like a party in your mouth! It taste so good, we went back for two more bags and the remainder of sauce in the fridge!
For the international readers who have no idea what I am taking about, Simple Trini Cooking explains it all!
PS: All this time Im walking around with the volcanic mud on my face lol.
---
So that was our trip!
I really love exploring Trinidad and Tobago. Its the people that worry me. We have so much beauty and I really want each of us to do our part in making sure that we cherish it and not let others destroy it. I mean, look at the Aripo Savannah! Let me not start cuz I will not be able to stop ranting!
Thank you for passing by!
XOXO, Shaina.
My name is Shaina, but most people know me as Strawberrie (my social media name).
I started doing makeup because of a love and passion for art. This was about the age of 17 and as I got older, that love slowly started making its way to my face. With lots of practice and a supportive partner, I gathered the confidence to face the beauty industry as a Makeup Artist and Educator.