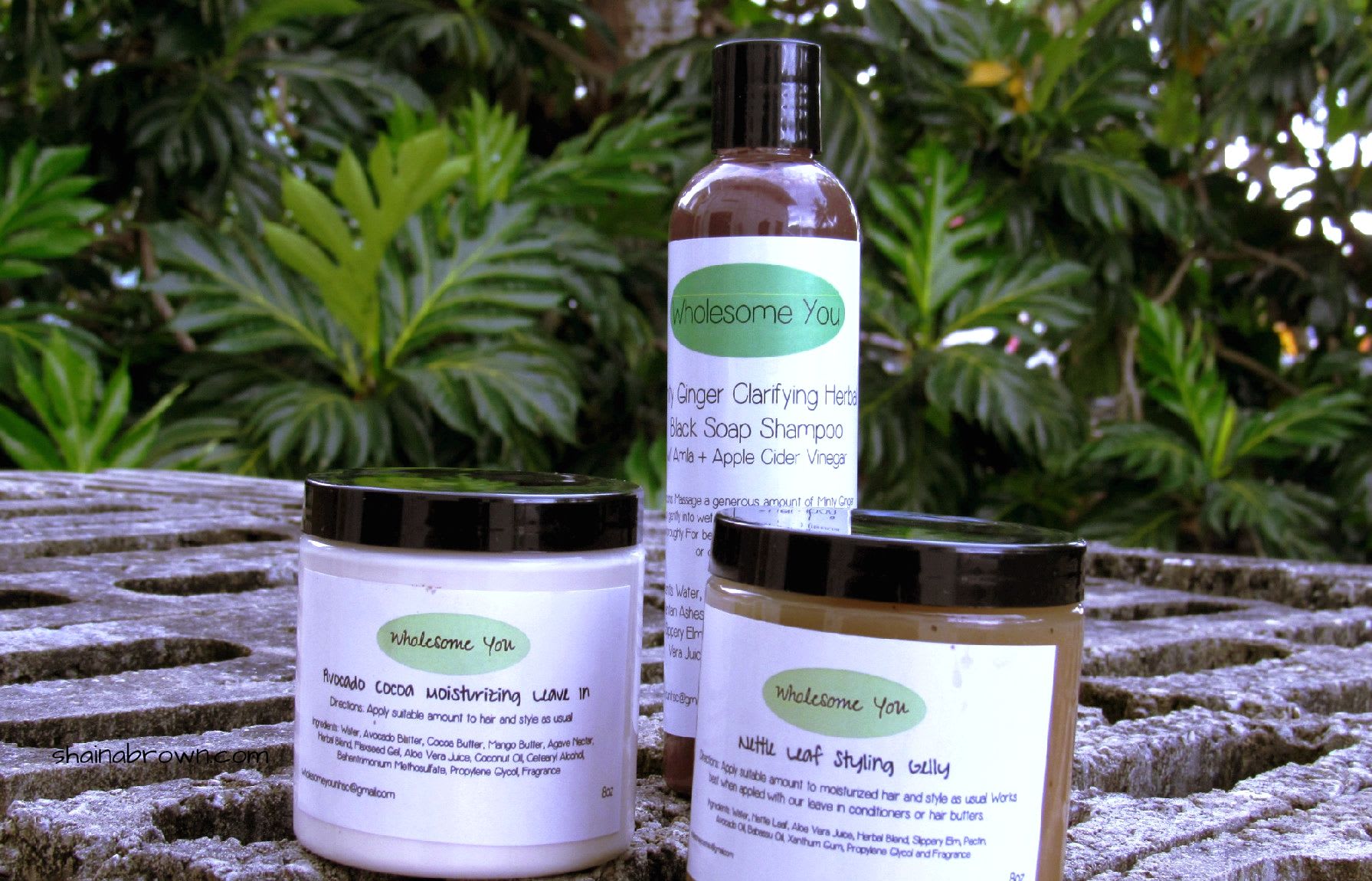 A few weeks on IG I commented on Wholesome You's Instagram post about a giveaway she was having. Normally with these things, I comment and whatever happens, happens. Low and behold, last week Tshenelle tagged me to the company's FB page post congratulating me as one of the winners!!
Long story short, I met with Giselle Bobb, the owner and maker of Wholesome You products, to collect my prize and Im here today to show off! Haha!!
I have used 2 out of the three items I received which I will give an initial review on. The one I havent used is the nettle gelly because I have locs and I dont really need it sooooo I gifted it to one of the persons I tagged. When the lucky person does the review on it I will update this entry.
The Black Shampoo
This is no ordinary shampoo guys, this IS LIFE! When I wash my hair I use a clarifying shampoo since I want to get all the dirt out. This shampoo is ALL NATURAL so it doesn't create your usual soap suds. When I used this I used it as a conditioner and it leaves your hair so moisturized after with no dryness!Im guessing the slippery Elm is what gives it the 'sud-like' effect and the mint feels cooling on the scalp. For those with loose tresses I think this you should definitely check this out.
The Leave-in

I must say, I love the smell of this! I dont like the scent of cocoa butter but I dont mind this as it is not over bearing. It's kind of like a chocolate milkshake.
On my locs I use the 'LOC' method of sealing moisture into my hair and this is my 'C' - cream. It melts like butter into my locs, which is good cuz I dont need no gross build up in my hair. Again, I love the fact that all these ingredients are ALL natural.
The Nettle
This is the lil guy that is getting a new home and yes Sky I took some to give a first impression. I can possibly see a person with locs using this for re-twisting. My locs however arent feeling him, but I think it will work with a wash n' go on loose curl patterns and as a gently hold on every day styling.
This is the entry I will update you on.
---
Have you tried Wholesome You?
I have actually tried their products before and I believe it was a banana hair conditioner a few years back. I love the shampoo the most out of these I will be refilling!
Comment below if you have any of the products and name them!
You can find Wholesome You on:
Facebook
Dont forget to like this post and SUBSCRIBE using the link at the top of this post!
XOXO,
Shaina