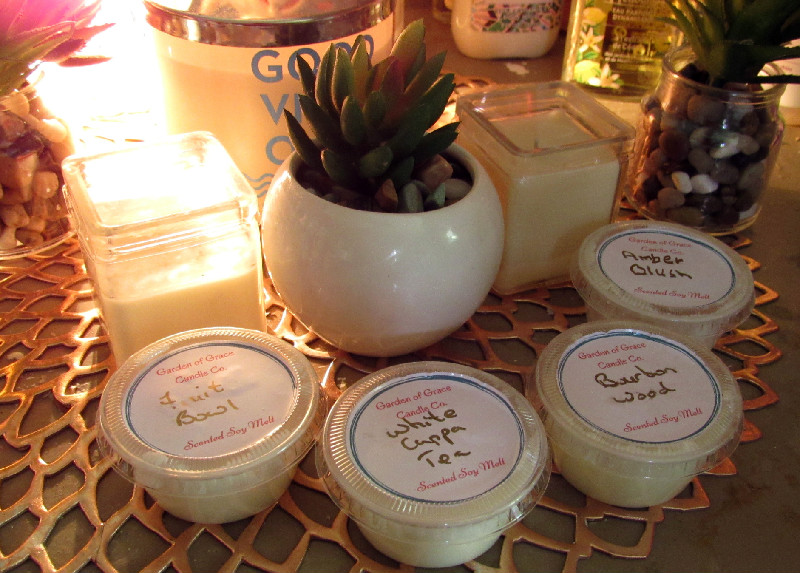 If you follow @iamshainabrown, you may get the sense that I maaaaay be slightly obsessed with candles and wax melts.
NO SHAME!
Coming down the last of 2018, I found myself infatuated with aroma therapy and things of that nature. Probably it has to do with me getting older (I have no idea) and enjoying pleasing scents to my nostrils.
Since my last post in November about me getting into aroma therapy, I since have 4 candles and 10 wax melts.
Today Im here to share with you a local candle company find, by the name of Garden of Grace Candle Company.
This company was recommended to me by fellow local blogger, Nelly B and normally her recommendations are spot on so I had to try!
Last November I ordered 3 melts:
Amber Blush
Bourbon Wood
White Cuppa Tea
They popped in an extra one named Fruit Bowl.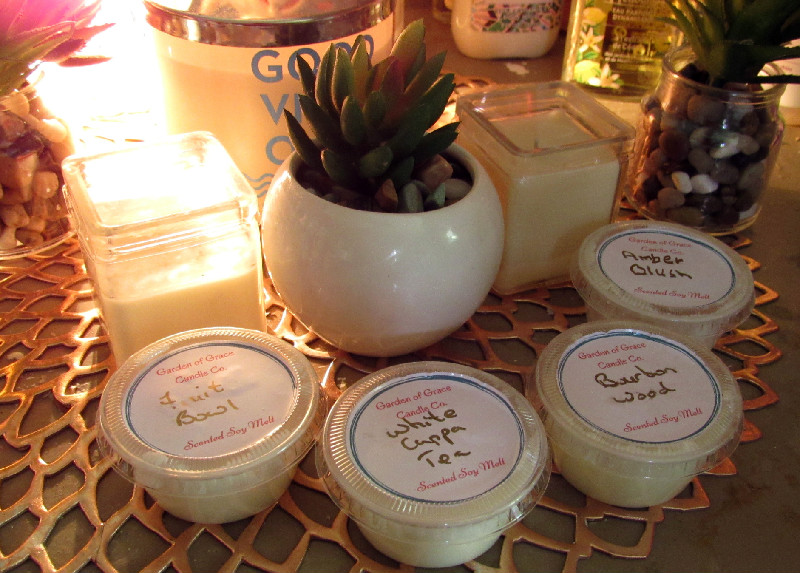 All melts are 2oz and cost $20 each.
I will break down each scent and my experience.
Amber Blush
This BY FAR is my all time favorite scent, to the point I dare call it my signature fragrance! I need this as a body lotion, oil, and perfume!
On the sites scent menu, it describes this as, "A gently sweet, lightly musk scent with overtones of berries and a smidge of vanilla. Very feminine with a sensuous edge."
This scent is exactly as it is described and it puts you in a sensual mood and it is not an over-powering scent.
I definitely recommend this for all ladies to have in their bedroom. It also comes in candle form, which I need to have ASAP!
Bourbon Wood
This scent is only available for the Christmas season and oh boy do I know why!
It smells like you are baking the most luxurious black cake one can imagine!
As a result, I couldnt melt this one for too long; the desire to eat was strong! Only 1 oz was used in the warmer and it was enough to 'black cake' the entire apartment!
Definitely a Christmas must have for 2019 to get you in that holiday mood.
White Cuppa Tea
When I first smelled this one, I thought I wouldnt like it. However, put under heat, it smells somewhat like blueberry tea. You dont need to use the entire melt as this one is deceptively strong!
The company describes this as - "Has a sweet floral undertone and strong berry flavor as a topnote - yet it is one of my crisper, fresher scents. If you don't like the bakery scents, this may be for you."
Its nice to have in an open living room area or even a kitchen.
Fruit Bowl
Fruit Bowl is strong!
It smells exactly like its name and a preferred fragrance for the kitchen.
The company describes this one as - " Imagine a fine morning breakfast furnished with a bowl of assorted, fresh fruit. This is just that! A fresh clean scent that goes well with open windows, breezy curtains and comfy pajamas!"
From the description alone you can smell it!
My only 'complaint' is that I personally get more of a honey dew/melon scent, which is not bad, but I would prefer mangoes and berries.
---
I must stress that Garden of Grace Candle Co, is a Trinidad and Tobago brand and the products are locally handmade.
Besides the awesome wax melts, the owners are courteous and were willing to answer my many questions before purchase.
You shouldn't have any issues with customer service.
Ordering was easy and my melts were packaged very nicely as seen in the photo (minus the cute gift bag it also came in).
Will let you all know when I order a candle.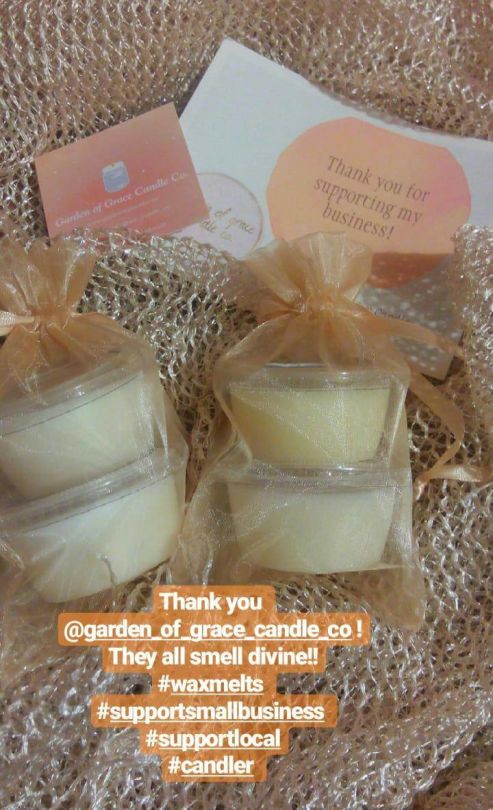 Cheers to feeding my obsession,
XOXO,
Shaina